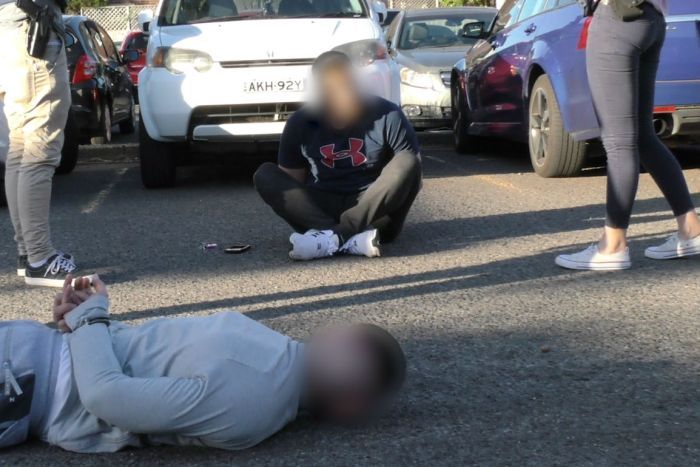 Three men have been charged over their alleged involvement in the execution-style murder of former bikie boss Mahmoud "Mick" Hawi in Sydney's south.
On Friday, two members of the criminal gang Lone Wolf, aged 37 and 38, were arrested while leaving a barber shop in Bexley and charged with the former Comanchero boss's murder.
A 36-year-old Brighton Le Sands man was also arrested at Balmain and charged with being an alleged accessory after the fact to the murder.
Hawi was shot at least half a dozen times in broad daylight while sitting in his luxury four-wheel-drive outside the Fitness First gym in Rockdale, in February earlier this year.
The 37-year-old former gang boss later went into cardiac arrest and later died at St George hospital.
Police are alleging Hawi was shot by the 37-year-old Lone Wolf member, and the 38-year-old man allegedly planned and coordinated the shooting.
All three men have been refused bail.
Police are also expecting to make further arrests.