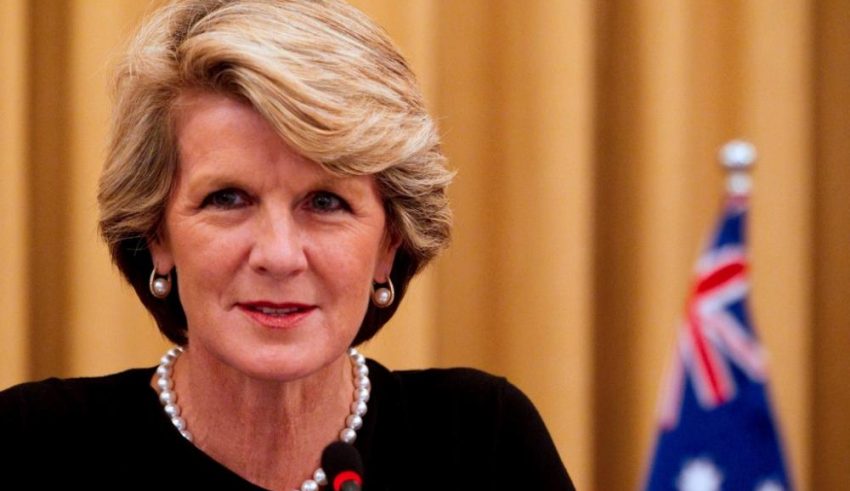 Australia's Foreign Minister Julie Bishop has announced her resignation from the cabinet.
Her move came as new Prime Minister Scott Morrison named his cabinet after winning a bruising leadership contest on Friday.
Ms Bishop said she had not yet decided whether to stand at the next general election, due in 2019.
She had sought the prime minister's job after Malcolm Turnbull stood aside, but was eliminated in the first round.
WhatsApp group chat messages leaked to Australian television network ABC show Liberal Party colleagues tactically voted against her to stop a victory for Peter Dutton, a conservative and former home affairs minister.
The leadership fight also ended her 11-year tenure as deputy leader of the party.
The 62-year-old from Western Australia has been a federal politician for two decades.
"I will remain on the backbench as a strong voice for Western Australia," she said.
Mr Morrison announced on Sunday that Marise Payne would replace Ms Bishop as foreign minister, while Mr Dutton gets his old job back at home affairs.
Last week's leadership crisis arose after Mr Turnbull came under pressure from poor polling and what he described as an "insurgency" by conservative MPs.
The Liberal-National coalition government has only a one-seat majority in parliament, and Labor is ahead in opinion polls, with an election to be held at some point before May 2019.