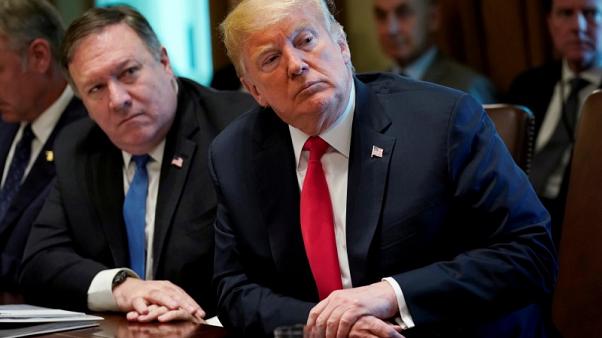 Trade and investment ministers from G20 countries meeting in Argentina said there was an "urgent need" to improve the World Trade Organization, a joint statement issued from the summit said.
It did not provide any details of possible WTO reforms or how dialogue on trade was being increased.
The meeting took place while trade tensions continued between China and the US.
The two countries are planning a new round of trade talks, but US President Donald Trump cast doubt on their success, saying China was under more pressure to make a deal with the US than the US to make a deal with China.
Trump is reportedly planning to impose another 200 billion dollars in tariffs as part of an ongoing trade war between both countries.
The tariff level will probably be about 10 percent, the Wall Street Journal reported, quoting people familiar with the matter. This is below the 25 percent the administration said it was considering for this possible round of tariffs.
The upcoming tariffs will be on a list of items that included $200 billion worth of internet technology products and other electronics, printed circuit boards and consumer goods including Chinese seafood, furniture and lighting products, tires, chemicals, plastics, bicycles and car seats for babies. It was unclear if the administration will exempt any of the products that were on the list, which was announced in July.
On Friday, White House spokeswoman Lindsay Walters said Trump "has been clear that he and his administration will continue to take action to address China's unfair trade practices. We encourage China to address the long-standing concerns raised by the Unites States."
Trump had already directed aides to proceed with tariffs, despite Treasury Secretary Steven Mnuchin's attempts to restart trade talks with China.