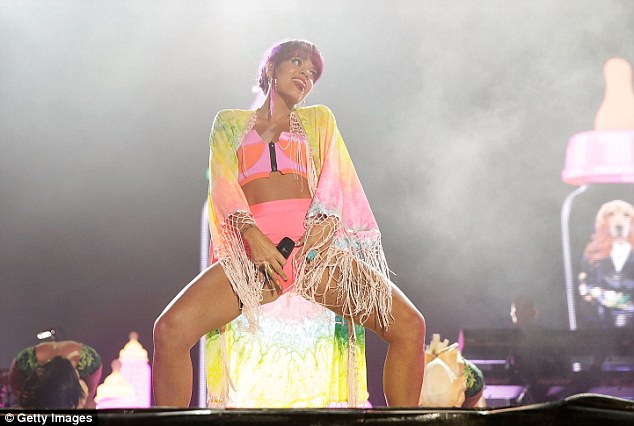 She recently admitted she hired female escorts for sex while on tour following the breakdown of her marriage to Sam Cooper.
And now Lily Allen has given a few new reasons why she chose men over women for physical intimacy.
Speaking on the Kyle and Jackie O Show on Thursday in Australia, the singer, 33, said: 'There was something a bit sensual about it.'
Lily had initially struggled to explain her actions, repeatedly saying she 'couldn't answer why' she chose to sleep with women over men.
After more prodding by shock jock Kyle Sandilands – who mentioned how he himself had slept with female prostitutes – Lily said: 'I didn't want male company.'
She added: 'And I was actually married. I had a husband.'
'So you didn't want to cheat,' said Kyle.
'I was cheating,' Lily replied.
Lily paused again, before adding emphatically: 'I wanted company.'
The mother-of-two was married to businessman Sam Cooper for five years.
On Tuesday, the British singer said she had 'no shame' for her actions as she was 'incredibly lonely and sort of at my wits end' at the time.