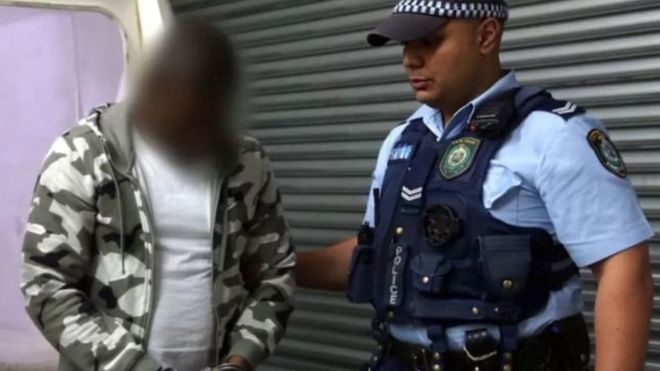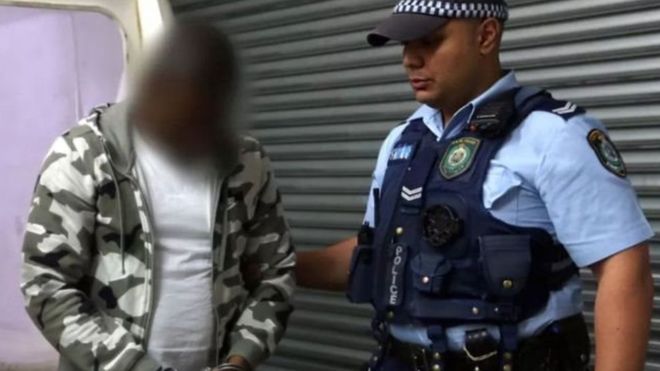 Australian police have charged a man they say was running a multi-million dollar email scam from inside an immigration detention centre in Sydney.
The Nigerian man, 43, headed a fraud ring which sent fake messages that claimed to be from trusted companies, according to New South Wales Police.
Three other people were charged over the alleged crimes, which included identity theft and romance scams.
The alleged ring netted more than A$3m authorities said.
The money had been transferred to unknown recipients in Nigeria and was unlikely to be recovered, said Supt Arthur Katsogiannis.
The scam was allegedly run through 16 phones and 17 SIM cards out of Sydney's Villawood Immigration Detention Centre.
A man, 20, and two women, 20 and 36, were arrested elsewhere in Sydney.
They are due to face Parramatta local court on 2 October.
Katsogiannis urged Australians to be extra careful when giving away information online, saying scams have emotional and psychological impacts beyond the financial losses.
"People have committed suicide after losing their life savings," he said.
"It's costing taxpayers millions of dollars every year, not only in Australia but worldwide, and that's why it's important to identify these people."
Katsogiannis said that Australian police and global law enforcement agencies would continue investigations to try to track down the money.
He urged companies to improve their cyber security, and be wary of suspicious requests to transfer funds.
"While there are many variables, generally, the perpetrators will 'spoof' or compromise corporate executive or employee email accounts and send email requests to an accounts payable employee for an electronic funds transfer," Supt Katsogiannis said.
Villawood Immigration Detention Centre is a high-security facility that can hold up to 600 people.
It was accommodating 450 people from more than 60 countries in April last year, according to an Australian Human Rights Commission report. Most had either had their visas cancelled, not complied with visa conditions, or were seeking asylum, the report said.