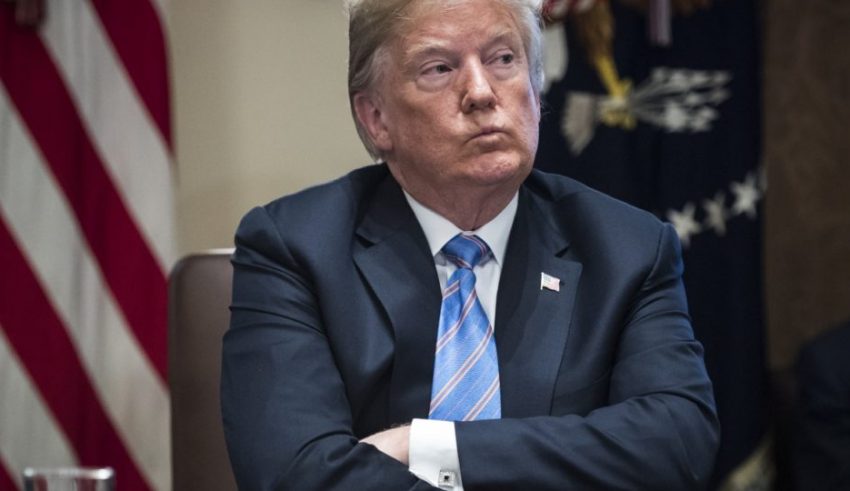 US President Donald Trump has doubled down on his promise to stop what he sees as "unfair trade practices" on the part of China, but his updated tariff list includes some unexpected victims.
Mr Trump initially placed a 25 per cent tariff on $US50 billion ($69.7 billion) of imports from China in August 2018, but has so far been unsatisfied with the Asian superpower's response.
"For months, we have urged China to change these unfair practices, and give fair and reciprocal treatment to American companies," Mr Trump said.
"We have been very clear about the type of changes that need to be made, and we have given China every opportunity to treat us more fairly. But, so far, China has been unwilling to change its practices."
As a result, Mr Trump revealed on Monday that the US government will slug a further $US200 billion worth of Chinese products with a 10 per cent tariff that will increase to 25 per cent at the start of 2019.
The list of products affected by the new tariff, however, includes some surprising entries, such as vegetable hair, bovine semen and asbestos.
A number of painfully specific items are also included, such as "empty cartridges and cassettes for typewriter and machine ribbons" and "golf bags with outer surface of leather or composition leather", while non-leather golf bags appear to have passed through unscathed.
Other products in the US Trade Representative's sights include kitchen appliances, photography equipment, parking meters, bamboo seats, boats (including yachts, motorboats, and even inflatables) and parts for television sets, but not televisions themselves.
The biggest losers, however, were seafood and fish products, leather, wood and wood products, and a large number of industrial chemicals, all of which are extensively covered in the list.
Mobile phones and smart watches were both notably absent from the expansive list of products, which will come as a welcome relief to electronics manufacturers like Apple, who wrote to the US government on September 8 cautioning them those tariffs would mean higher prices for American consumers.
Nevertheless, this latest list of goods to receive Mr Trump's tariff treatment accounts for more than 6000 products, which market research firm IBISWorld points out is almost half of all the goods China exports to the US.
Australian businesses could benefit
While the US/China trade war has the potential to increase the cost of doing business for some Australian businesses, IBISWorld noted there's also the possibility that local businesses will be able to increase their exports to either or both of the squabbling nations, given Australia has a "favourable trade relationship" with both countries.
Even so, there remains a risk that the financial impact these tariffs have on Chinese manufacturers will be passed along to their clients, meaning higher prices for Australian consumers at a time when banks are raising mortgages and household debt has reached record levels.
"Any increase in prices will be difficult for consumers to bear. Many consumers will likely decide to buy less, buy the cheapest option, or simply go without to make sure ends meet," IBISWorld senior industry analyst Jason Aravanis said.
Chinese government poised to respond
In a press conference on Monday, Chinese Foreign Ministry spokesperson Geng Shuang told journalists that China "will have to take necessary countermeasures" if the US implemented these further tariffs, but added that this was not the preferred outcome.
"The escalating trade disputes serve the interests of neither side," Mr Geng said.
"We always believe that dialogue and consultation on the basis of equality, good faith and mutual respect make the only viable way out for the China-US trade issues."