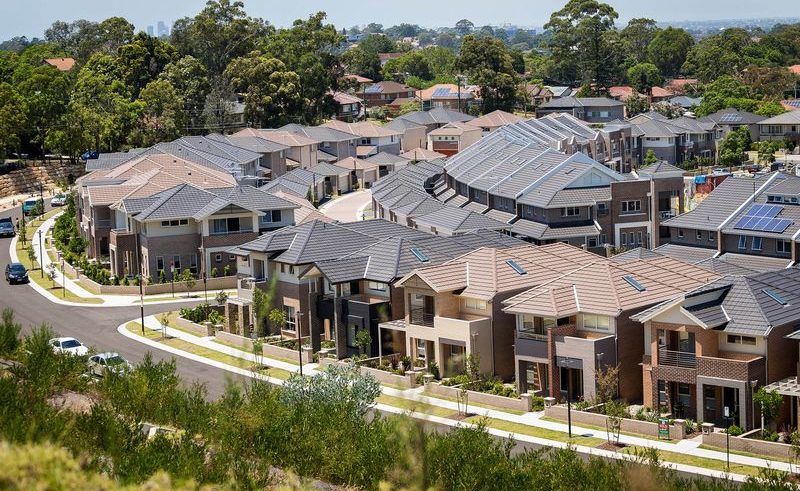 Demand for properties has plummeted to the lowest level in six years in the major cities, as buyers took a break from auctions over the long weekend.
Capital city auction activity took a back seat to the AFL and NRL grand finals, with buyer disinterest sending the preliminary combined capitals clearance rate below 50 per cent for the first time since December 2012.
Preliminary results showed a clearance rate of just 49 per cent, according to CoreLogic, down from 52 per cent last week.
Sydney's auction clearance rate plummeted to 45 per cent, its lowest level in a decade.
There were just 380 Sydney auctions scheduled — well down on last weekend's 'Super Saturday' of 800.
CoreLogic auction commentator Kevin Brogan said the 45 per cent result was based on the 223 that had been reported. The preliminary clearance rate was 14 per cent down on the prior Saturday.
Melbourne saw the biggest drop in volumes with only 69 homes taken to auction, returning a preliminary auction clearance rate of 55 per cent. Last week there were 1160 auctions held and the final clearance rate came in at 53 per cent.
This time last year, 122 auctions were held across the city.
Real Estate Institute of Victoria figures showed the number of auctions tumbled from 4132 in September 2017 to 3260 in September 2018, with fewer auctions on every weekend compared to a year prior.
Despite the buyer slump, there was still a big dollar-figure auction result in Sydney.
The highest sale under the hammer was on the Parramatta River at 41 Burns Crescent, Chiswick which sold for $3,550,000.
The property had been in the same family for 55 years — they'd built the house, which attracted three bidders from the four registered parties.
The Sunday Telegraph reported the written reserve was adjusted lower and the buyer upped his offer by $50,000, sealing the deal with plans for rebuilding.
Overall, the nation's top sale was pre-auction at 22 Gladstone Parade, Lindfield which saw $3.65 million secured by Savills agent Stephanie Hearn.
The modern family home came with five bedrooms and five bathrooms.
CoreLogic noted it was one of 63 pre-auction deals secured by Sydney agents.
Melbourne's top sale was at Templestowe Lower, where a four-bedroom family home passed in at $1.25 million, but then sold for $1.28 million.
The 369 George Street, Templestowe Lower offering sold within its advertised price range of $1.19 million to $1.29 million.
A six-bedroom, six-bathroom waterfront reserve home at 16 Milray Avenue, Wollstonecraft, failed to sell at weekend auction with just the one registered bidder.
Its Stone agents Annika and Aaron Bongiorno had given a price guide of $5.7 million.
But while buyers avoided the major cities, coastal offerings were much appreciated by those seeking cheaper dress circle opportunities.
There was a $726,000 auction sale at Wooloweyah near Yamba in northern NSW.
"Only two sales have taken place on the lakefront in Wooloweyah during the past two years," Ray White agent Daniel Kelly said.
The three-bedroom lakefront 131 Lakes Boulevard offering last sold in 2011 at $460,000 after 200-plus days on market.
Further north in tropical Queensland, a Kinka Beach waterfront reserve home near Yeppoon was snapped up for $245,000.
The three-bedroom 886 Scenic Highway home, on Shoal Bay, was offered for sale by mortgagees.
It had last sold at $320,000 in 2005.
"The high-set home appears structurally sound and has plenty of internal space to make a full upgrade on the home worthwhile," Ray White agent Lindsay Lodrick said.
Brisbane had the nation's cheapest capital city outcome when $260,000 was paid for 12 Kirton St, Redbank Plains.
The three-bedroom property was marketed as needing some TLC.
Jonathan Chancellor is editor at large at Property Observer