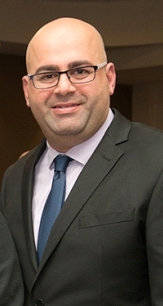 Dear Resident
Finding out what projects are to be delivered in your suburb is now just one click away, following the launch of our new innovative online tool.
The interactive map shows the projects earmarked for each suburb, in the Council's record $90.1 million Capital Works program for 2018-19, including upgraded and new roads, footpaths, parks, buildings, drainage and more.
In the past, while delivered hundreds of projects every year, you may not have always been aware of what was planned and for when.  I believed it was important to address that, particularly when more than 10,000 local residents helped us prioritise the projects and described what they wanted Canterbury-Bankstown to be like in 2028.  This year's record capital investment helps us continuing the journey to meet those community aspirations.
Now, with the help of technology, a far more convenient way has been established to help residents to zoom in and focus on the exact areas and projects they want to know about.
This is just another way we are showing we are a Smart City.  We're committed to taking the lead in becoming a Smart City and this is a perfect example of how we can use data and technology to deliver better services for residents.
I encourage you to go online, whether it's on your desktop, mobile or tablet, and checkout what's happening near you.  To view the new interactive map, head to cb.city/councilprojects
Yours sincerely
Clr Khal Asfour
MAYOR