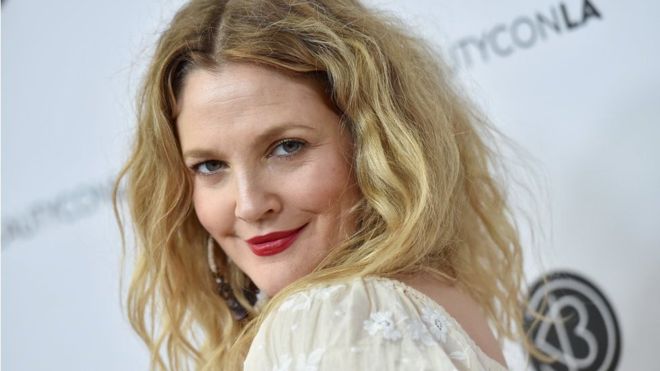 EgyptAir's in-flight magazine has apologised over an interview with actress Drew Barrymore that was slated on social media after being published.
The article went viral after being posted online, with many questioning whether the interview was real.
Barrymore's representatives said she "did not participate" in the interview, which was notable for a number of grammatical and spelling errors.
The publisher now says the confusion was due to translation issues.
Ahram Advertising Agency, which publishes the EgyptAir's inflight magazine Horus, said the interview was conducted in English by its Hollywood reporter Aida Takla O'Reilly, then translated into Arabic and subsequently translated back into English.
"We apologise for any misunderstanding that might be interpreted as an offence to the great artist," the agency said.
The "surreal" article was spotted last week.
The piece opens with observations about Barrymore's romantic history, saying she has been "unstable in her relationships" and has had "several unsuccessful marriages".
The introduction goes on to say the "beautiful American Hollywood actress… has recently decided to temporary [sic] take an unlimited vacation to play her most crucial role as a mother".
Last week, EgyptAir defended the article as a "professional magazine interview", while the article's author Aida Takla O'Reilly also insisted it was "genuine and far from fake".
However, Barrymore's representatives said she did not "technically… sit down with EgyptAir for an interview" but that the quotes were drawn from a press conference.