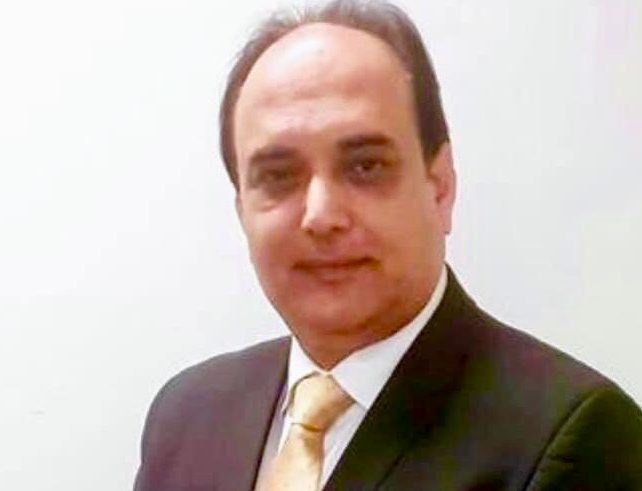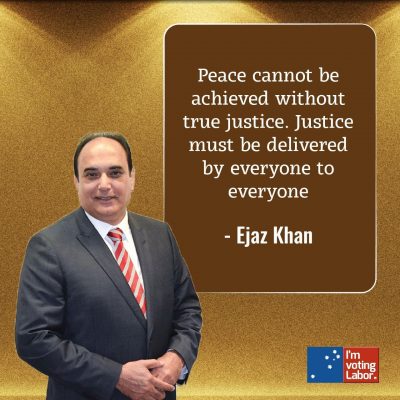 In an interview with The World Observer Mr Ejaz khan spoked about his Background, Communities, housing, social justice and Auburn constituents.
EJAZ KHAN said: "The good of the people is the greatest law and I proudly follow. My principal is never ever giving up fight for social justice and equality for all to generate harmony in the society".
*Tell me about you?
Thank you, Mahmoud, for the opportunity to talk to you and your readers.
I born in Pakistan and Came to Australian approximately 25 years ago.
I have completed my Law Degree from Pakistan and then study LPAB.
In 2001, I was honour by the NSW Supreme Court by enrolling me as a Solicitor.
I worked 5 years as an employee Solicitor and then registered my own Law Firm known
Juris Australia Lawyers based in Harris Park. I am father of 3 children. Two are in the University doing Law and daughter is high school student.
*what is the background of your clients?
My Law firm serves communities in Western Sydney and I am passionate to assist the people to make their lives better every day. I have clients form India, Pakistan, Afghanistan, Bangladesh and Middle East countries.
*By dealing with your client you must get first-hand knowledge about their issues?
Yes, absolutely right.
*what are those issues which you think important?
Broad Range of issues but often I come across with problems like settlement, reunion of families, mental health, employment, domestic violence, recognition of the overseas qualification and work experience etc. lack of understanding of law and system
*What you think about the housing crises in New South Wales?
I am glad that you have asked me this question. My views are well known. I am not for high rise everywhere. I don't want to see Sydney developing towards the sky and people are forced to change their life styles. Families should have a house to stay and raise their children. Australia is fortunate country that we are geographically big. If the Government put high speed transport infrastructure from here to Canberra Road and Rail then approximately 350 km area will be available for the settlement and to ease the pressure in Sydney, I am in favour of building resourceful town centres.
*What will you do for Auburn constituents?
I will represent them to the best of my ability taking into account the sensitivity of their religion, preservation of their culture and support their positive life style.