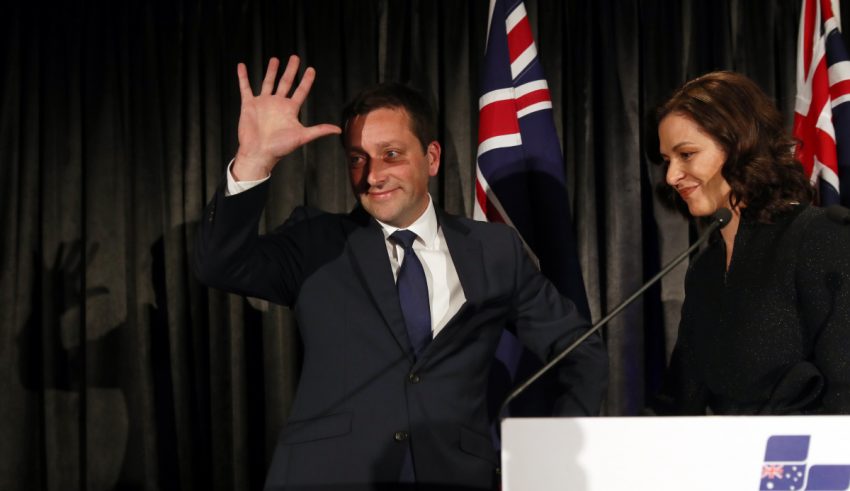 A Liberal campaigner and former candidate has blamed Opposition Leader Matthew Guy's mismanagement for the stunning electoral loss.
Labor could pick up as many as 60 seats out of 88, in a commanding majority for Premier Daniel Andrews. Four seats are expected to remain in doubt until later this week.
Megan Purcell, who ran for the Liberal Party in Bendigo in 2014, on Sunday blamed micromanagement by Mr Guy and his team.
"The leader and his team were directly involved in details of things like what specific streets the bus driver should drive on but not focused on big issues like actually winning votes with good policy," she wrote on Facebook on Sunday.
Ms Purcell said indecisiveness and late decisions led to mistakes, like the Frankston cafe visit where Mr Guy talked energy bills with a cafe owner convicted of drugs crime.
"A 'senior leadership team' (of seven men) with egos as big as houses but some of them have not necessarily the brains to match," she said.
"A focus on being too tricky and just not bloody hard working enough, whilst others were treated dismissively and disrespectfully."
Ms Purcell said she was "mortified" by the lack of professionalism she saw while working on the campaign, with the "refusal to delegate" and deal with "glaringly obvious problems".
State party president Michael Kroger has been roundly criticised by his colleagues, with former premier Jeff Kennett calling for his resignation.