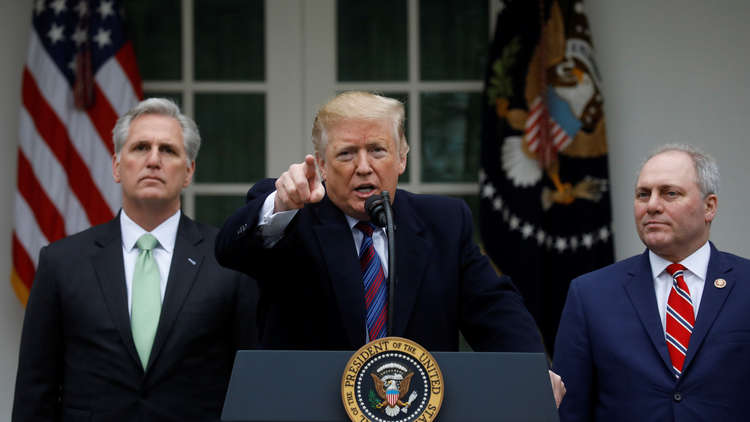 Mr Trump's comments came after he and Democratic leaders failed to strike a deal in sometimes combative talks to end the partial shutdown of the US Government.
Emerging after more than two hours of talks as the shutdown hit the two-week mark, Mr Trump told reporters he could use executive authority to build the border wall, but wanted to try to negotiate it with Congress.
"I can do it if I want. We can call a national emergency. I may do it."
And he confirmed he had told top Democrats he was prepared to extend the shutdown for years if needed.
"I did say that," he said.
"Absolutely I said that. I don't think it will [last for years] but I am prepared."
The two sides are fighting over Mr Trump's request for $US5 billion to fund his signature wall on the Mexican border.
Mr Trump said he had designated a team that would meet over the weekend with politicians to resolve the standoff.
About 800,000 federal workers have been affected by the December 22 closure of about one-quarter of the federal Government.
Mr Trump is withholding his support for new funding until he secures the money he wants to start building the wall.
The wall was a signature campaign promise of Mr Trump's during the 2016 election campaign, when he repeatedly said he would force Mexico to pay for its construction.
Such a wall, he has argued, is needed to stem the flow of illegal immigrants and drugs over the southwestern border.