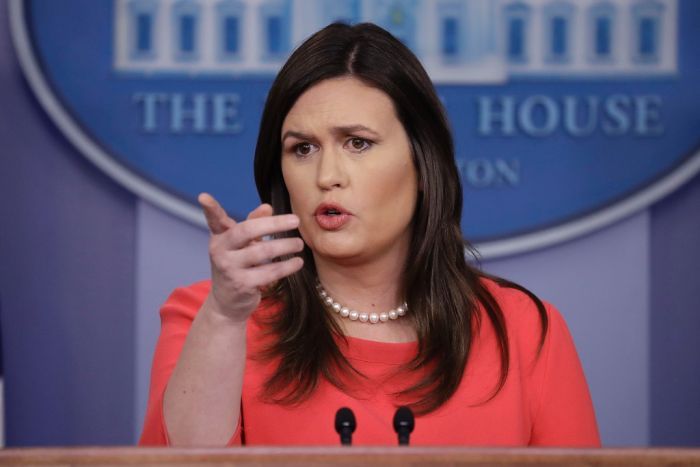 God wanted Donald Trump to be United States president and that is why he supports things important to people of faith, White House press secretary Sarah Sanders has told a US religious broadcaster.
In an interview with Christian Broadcasting Network, Ms Sanders said Mr Trump was the most conservative president in US history.
"I think God calls all of us to fill different roles at different times and I think that he wanted Donald Trump to become president and that's why he is there," she said.