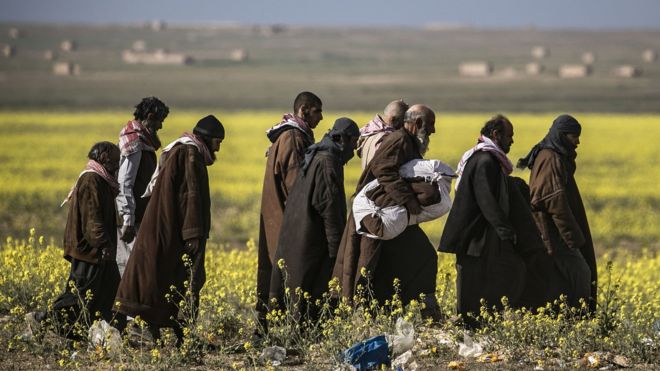 About 400 ISIS militants have been captured trying to escape the last piece of land the group holds in Syria, a US-backed militia says.
A Syrian Democratic Forces commander said the jihadists were caught overnight as they attempted to slip out of Baghuz with the help of smugglers.
Hundreds of others have surrendered and been evacuated from the village with thousands of civilians in recent days.
It comes after US forces and the SDF stepped up their bombardment of Baghuz.
Once the village is taken, the US and its allies are expected to formally declare the end of the "caliphate" proclaimed by IS in 2014.