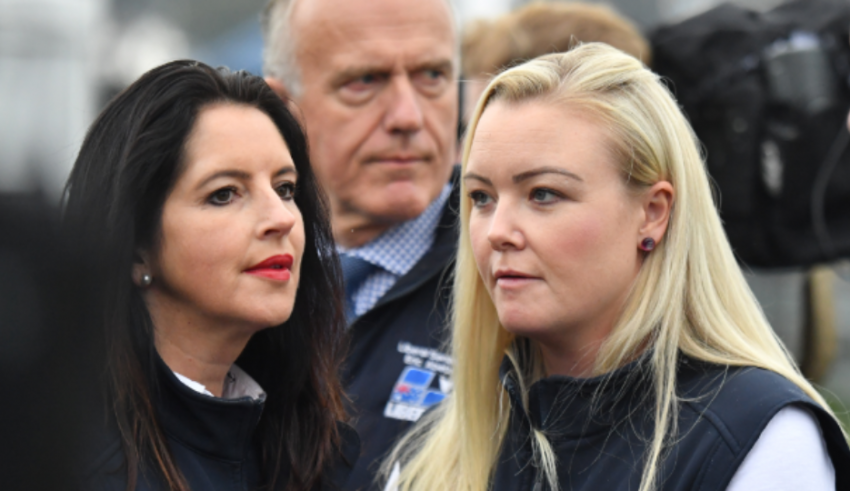 Police have confirmed they still don't have the "doctored" lewd Facebook posts of a Tasmanian candidate despite the Prime Minister insisting the Australian Federal Police had been called in to investigate.
The New Daily has confirmed with AFP sources that as of 9pm on Thursday there was no referral to the relevant line area of the posts by Tasmanian Liberal candidate for Lyons Jessica Whelan.
A spokesman for Mr Morrison insisted on Thursday night "it's being referred', but could not explain when or by whom. Ms Whelan first claimed she was referring the matter to "authorities" on Wednesday afternoon.
In statement, the AFP said "the AFP is aware of media reporting in relation to this matter." Asked if it had been referred the AFP told The New Daily it had "no further comment" on the Prime Minister's statement.
Ms Whelan is accused of making anti-Muslim posts on Facebook that she claims are fake and doctored.
However, fresh anti-Muslim posts emerged late on Thursday, which the Hobart Mercury reported included Ms Whelan calling for debate on closing Australia's borders to Muslims. Ms Whelan has only denied authorship of a single anti-Muslim post to date.
Asked if Ms Whelan should step down on Thursday, the Prime Minister said it was now in the hands of police.
"On Jessica Whelan, the imagery that we've found or that has been presented to us appears to have been doctored, so what Jessica has done is this matter has been referred to the Australian Federal Police," Mr Morrison said.
"So that's a matter that will be, is being referred, I should say, to the Australian Federal Police. This is a matter that will be subject to an investigation."
Questions emerged on Thursday over whether Ms Whelan had written some Facebook posts on the Labor opposition leader Rebecca White's page which Labor insisted could not have been doctored.
"This is all being referred to the Federal Police," Mr Morrison said.