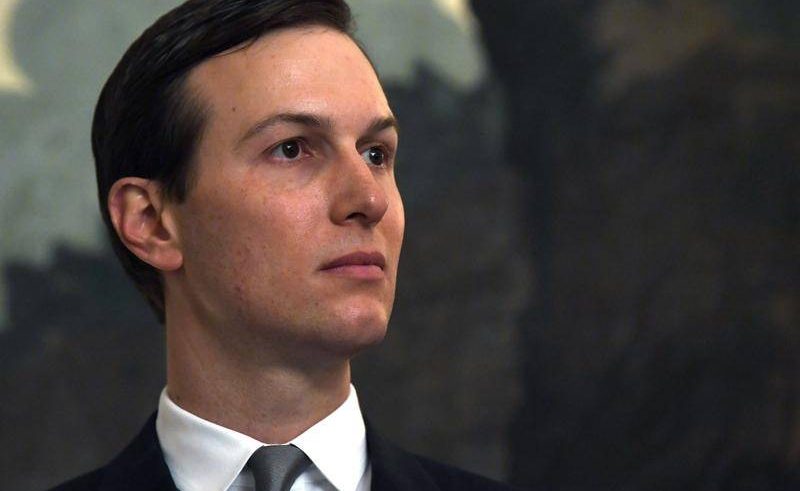 Palestinian officials dismiss $50bn investment and infrastructure proposal, say political solution must be found first.
The United States has revealed a proposal to create a $50bn global investment fund for the Palestinians and neighbouring Arab states, designed to be the economic engine of the long-awaited US Middle East peace plan.
The plan was posted on the White House website on Saturday, two days before a US-led workshop in Bahrain where the economic portion of the so-called "deal of the century" is set to be discussed.
The Manama conference is taking place despite opposition from the Palestinians, who will not attend.
Palestinian Authority President Mahmoud Abbas on Saturday rejected the economic plan and the US peace effort, which is led by President Donald Trump's senior adviser Jared Kushner.
"The economic situation should not be discussed before the political one," Abbas said on Saturday. "As long as there is no political solution, we do not deal with any economic solution."
'Less controversial'
Speaking to Reuters news agency, Kushner, who is also Trump's son-in-law, said the economy-first approach was "necessary" to break away from the political side, as it would be "less controversial".
"Let's let people study it, give feedback," he said. "Let's try to finalise if we can all agree on what that could look like in the event of a peace agreement."
Fundamental political issues such as the occupation of Palestinian territories, the right of return for refugees and their descendants (of which roughly five million live in refugee camps in neighbouring Arab countries) and border sovereignty were not mentioned in the plan.
Instead, the economic scheme included 179 infrastructure and business projects, a billion-dollar investment to build up the Palestinians' tourism sector, and a $5bn transportation corridor to connect the West Bank and the Gaza Strip.
More than half of the $50bn would be spent in the economically troubled Palestinian territories over 10 years, while the rest would be split between Egypt, Lebanon and Jordan, according to the plan.
Some of the projects would take place in Egypt's Sinai Peninsula, where investments could benefit Palestinians living in adjacent Gaza, a crowded and impoverished coastal enclave blockaded by Israel and Egypt for 12 years.