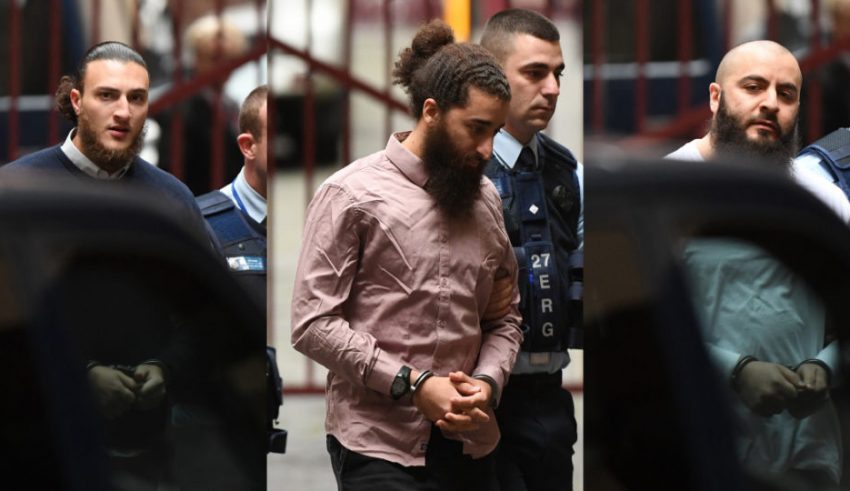 Three convicted terrorists will spend more than a decade each behind bars for firebombing a Melbourne mosque in an attack motivated by hate, intolerance and malevolence.
Ahmed Mohamed and Abdullah Chaarani attempted once to burn the Imam Ali Islamic Centre at Fawkner in November 2016, before succeeding in a second attempt a month later, helped by Hatim Moukhaiber.
Mohamed and Chaarani must serve at least 17 years of a 22-year sentence, while Moukhaiber will be eligible for parole after 12 years of his maximum 16-year prison term.