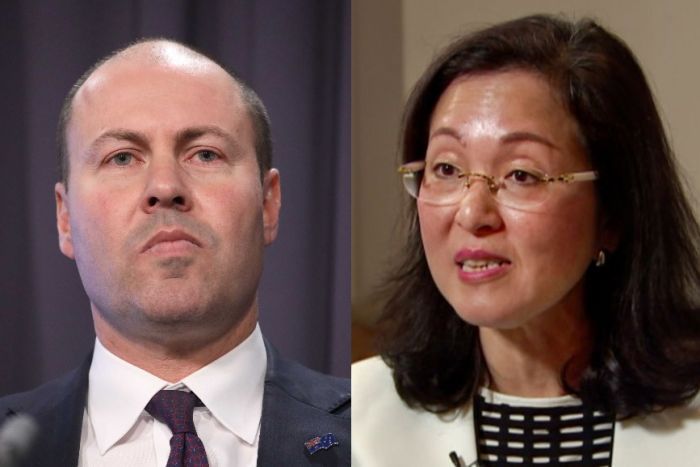 Challenges have been lodged against two sitting Victorian MPs in the High Court, claiming dirty tricks during the May 2019 federal election campaign.
Treasurer Josh Frydenberg and newbie member for Chisholm, Gladys Liu, are both facing allegations of misleading and deceptive conduct, over Chinese language posters displayed in their electorates on polling day.
Meanwhile, Frydenberg is also facing a second challenge over his eligibility to sit in parliament, with a cloud over his citizenship relating to his Hungarian-born mother, who is a Holocaust survivor.
In petitions obtained by Sydney legal firm Marque Lawyers claims both politicians erected how-to-vote posters mimicking the Australian Electoral Commission's distinctive purple and white branding.
The law firm claims both the posters told voters the "correct voting method" was to put 1 next to the Liberal Party candidate on the green ballot paper.
Lawyer Michael Bradley said the signs, written in Chinese characters, were understandable to both Mandarin and Cantonese speakers and were likely to mislead or deceive some voters.
"We'll be asking the High Court to declare void the election results in both electorates base on illegal conduct by the Liberal Party on election day in breach of AEC rules," Bradley said.