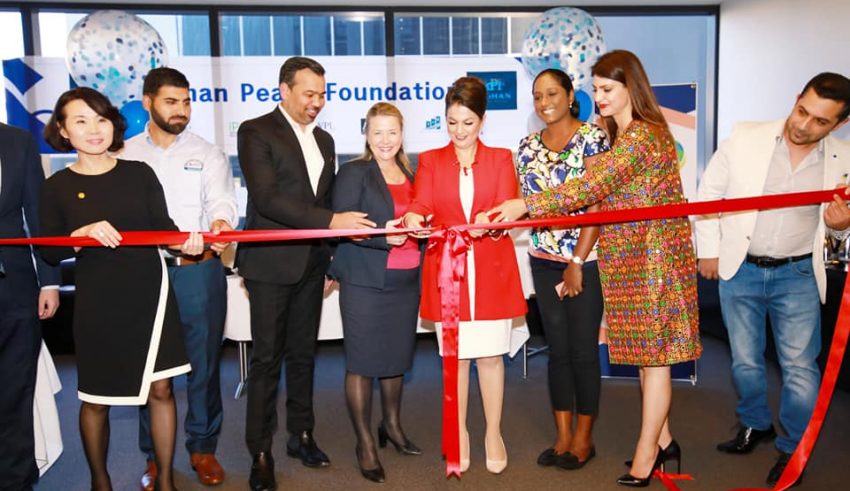 Sydney, August 24, 2019 – A peace conference to celebrate the inauguration of Afghan Peace Foundation as well as to commemorate the 5th Anniversary of the September 18th World Peace Summit' was co – hosted by the International Women's Peace Group (IWPG), Sydney branch, Australia, Branch Chief Manager, Lydia Im and Afghan Peace Foundation, President, Tahera Jehanbeen, on August 24th, 1pm at Paramatta Skye hotel in Sydney, Australia.
In this conference, ways of peace were found for multi-racial women living in Afghanistan and Australia under the theme of 'women's empowerment and human rights' were discussed together with the citizens of Paramatta and Ryde. Equally, women's roles in the 'prevention of violence against women,' 'prevention of forced marriage,' 'youth empowerment' were also shared with all in attendance including Heavenly Culture World Peace Restoration of Light (HWPL), International Women's Peace Group (IWPG) Sydney branch, and Afghan Peace Foundation (APF).
The event also included a section encouraging the support for and urging of the United Nations to enact the 'Declaration of Peace and Cessation of War' (DPCW) 10 articles 38 clauses as an international legally binding document. In this event, Councillor Sameer Pandey (City of Paramatta), Councillor Penelope (Penny) Pederson (City of Ryde) and 70 attendees had a time to discuss about practical ways of realizing peace through various activities in the near future.
The event began with the opening remarks from the Afghan Peace Foundation's representative, Tahera Jehanbeen, followed by the HWPL's Andrew Young's presentation on the "Introduction and Importance of DPCW." This was later followed by a few words from Lydia Im, Head of the IWPG Sydney, Australia, on the vision of the IWPG and the Legislative Peace Project. The Afghan Peace Foundation (APF) then signed a memorandum of understanding (MOU) with the IWPG promising to cooperate together. This is a positive milestone for Afghan women's empowerment in Australia and further, of the women all around the world to implement and spread a culture of peace all around the world.
Tahera Jehanbeen, who has high interest in women's rights and security, spoke boldly encouraging society to, "build a system that can contribute to society by exerting all its capabilities and actively participate in strengthening women's rights, ending wars, and bringing peace through international law."
"The Legislate Peace Campaign is one of the most effective, universally applicable pathway to achieve world peace. All youth, women and men need to work together to bring forward the DPCW to the UN." asserted, Andrew Young, Regional Manager, International Law HWPL Sydney.
Lydia Im, Chief Branch Manager, IWPG Australia said, "Motherhood and family love of women are the foundation of peace, and if the hearts of 3.7 billion women become one, we can achieve the true peace that we desire. We must urge the 'declaration' to prevent and end wars."
The significant peace conference ended with key guests and participants cutting the inaugural ribbon and cake with the goal to work for peace together.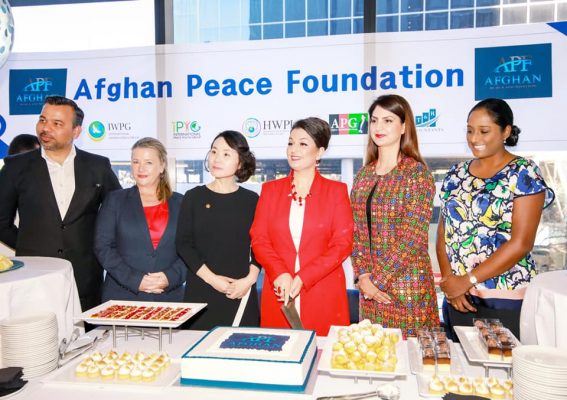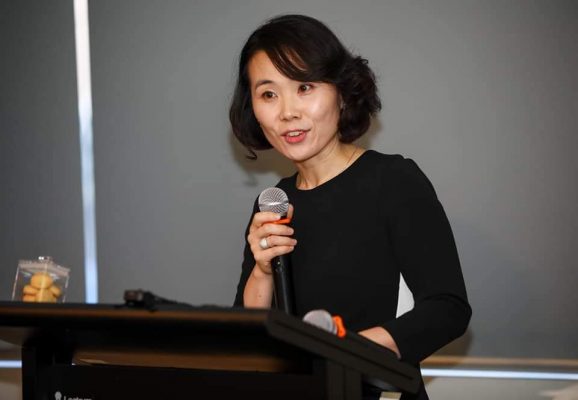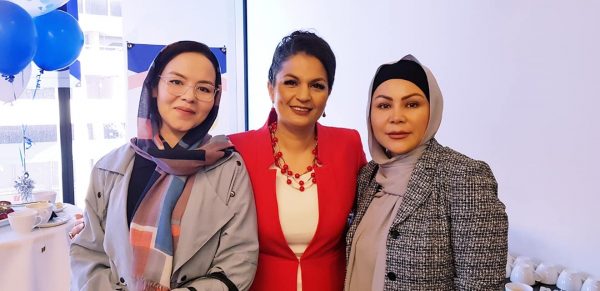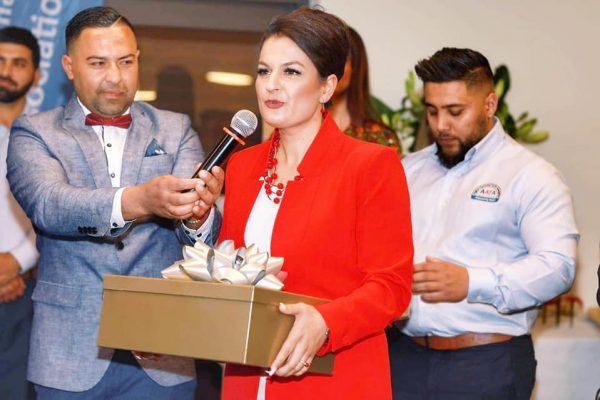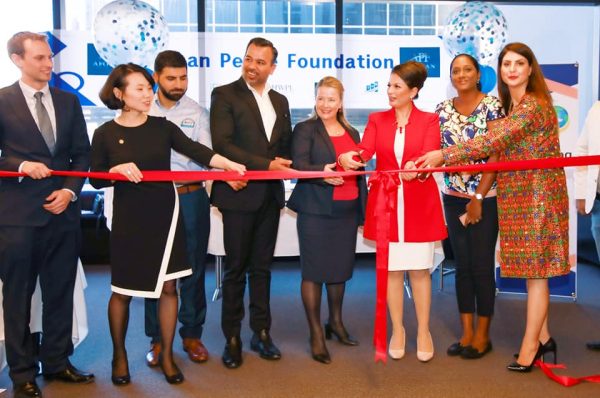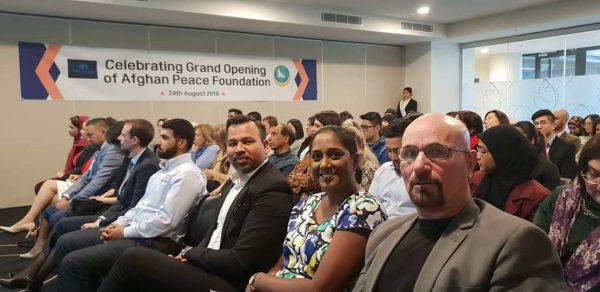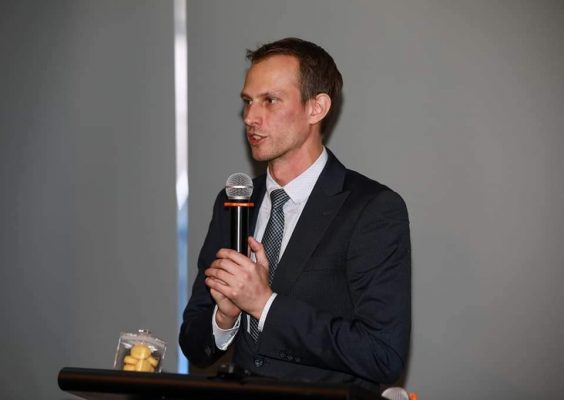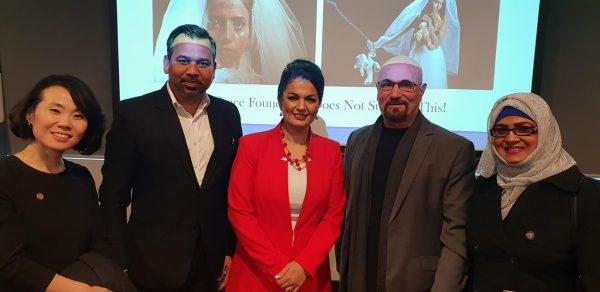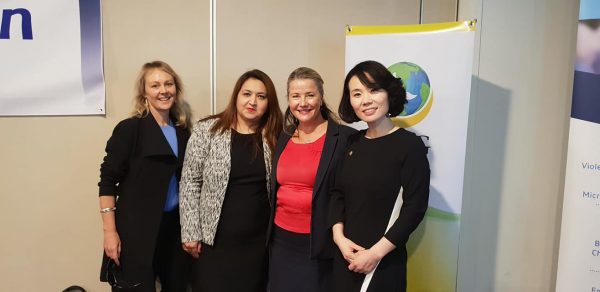 About IWPG
IWPG is a peace NGO registered with the UN DGC (Department of Global Communications), UN ECOSOC (Economic and Social Council), and the Ministry of Gender Equality and Family in the Republic of Korea. Established in September 2013 the IWPG currently has 100 branches in 130 nations, approximately 240 cooperative organizations (MoA), and around 760,000 members.
Inspired by the heart of a mother towards protecting her children and the world, IWPG's vision is to leave a legacy of world of peace rather than war and conflict for all the future generations by uniting the 3.7 billion women across the world. This unity of women can be believed to be the greatest force to bring about a change and a world of peace. For more information about IWPG and the work of peace, visit: www.iwpg.kr/en
This news release contains forward-looking statements that involve risks, uncertainties and assumptions. If such risks or uncertainties materialize or such assumptions prove incorrect, the results of HWPL and its consolidated subsidiaries could differ materially from those expressed or implied by such forward-looking statements and assumptions. All statements other than statements of historical fact are statements that could be deemed forward-looking statements, including but not limited to statements of the plans, strategies and objectives of management for future operations. HWPL shall not be liable for technical or editorial errors or omissions contained herein.