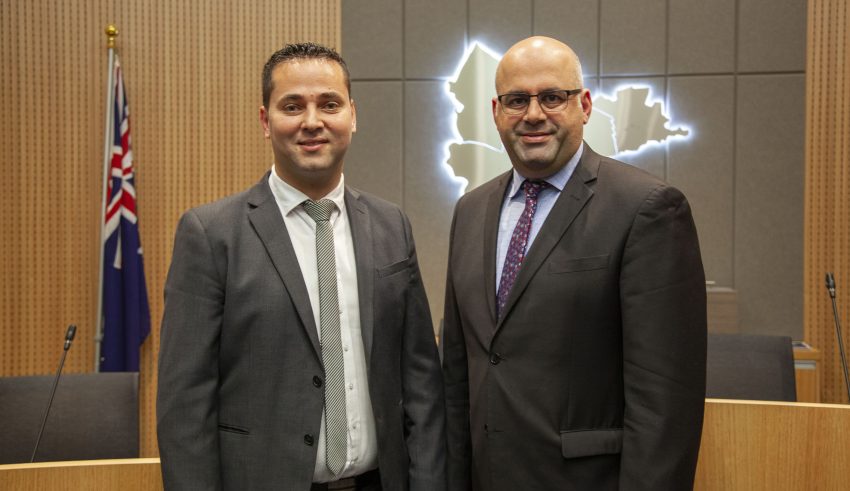 Councillor Khal Asfour has been re-elected Mayor for a second term in the City of Canterbury Bankstown overnight, defeating Councillor Glen Waud by 9 votes to 4.
"I would like to thank my fellow Councillors for the trust they have continued to place in me, to lead our City over the final year of this Council's term," Mayor Asfour said.
"With the support of my fellow Councillors, I will be seeing through important Council projects, programs and initiatives, which will lead to numerous benefits for our more than 361,000 residents.
"These include our ambitions to become an even smarter City, particularly through the introduction of new technologies, and the delivery of more than 380 projects in our record $101 million Capital Works Program.
"I am also committed to continuing to place a strong emphasis on community engagement, and making sure residents have their say, so Council is better informed prior to making its decisions.
"And I will not let up in my attempts to make the NSW Government accountable, particularly when it comes to meeting its responsibilities in providing necessary infrastructure, like new schools, hospitals and transport, to keep pace with our growing population."
Mayor Asfour will be supported by Councillor Bilal El-Hayek, who was elected Deputy Mayor, also defeating Councillor Waud, 9 votes to 4.
"I am excited and humbled to have received this honour," Councillor El-Hayek said.
"Having arrived in Australia as an 11-year-old and not speaking a word of English, I would never have dreamt of where I am today.  This is another proud moment for me, and I am glad my friends and family could be here tonight, to share this occasion with me.
"I look forward to working closely with Mayor Asfour and my fellow councillors, and am committed to striving to provide an even better level of service for local residents."
Both the Mayor and Deputy Mayor will hold their positions until the next council elections in September next year.
Under the NSW Local Government Act, the standard term for councils is four years, with a Mayor appointed every two years.  It is the responsibility of each council to determine whether a Deputy Mayor is required.  If it decides that is the case, a new Deputy Mayor is elected each year.