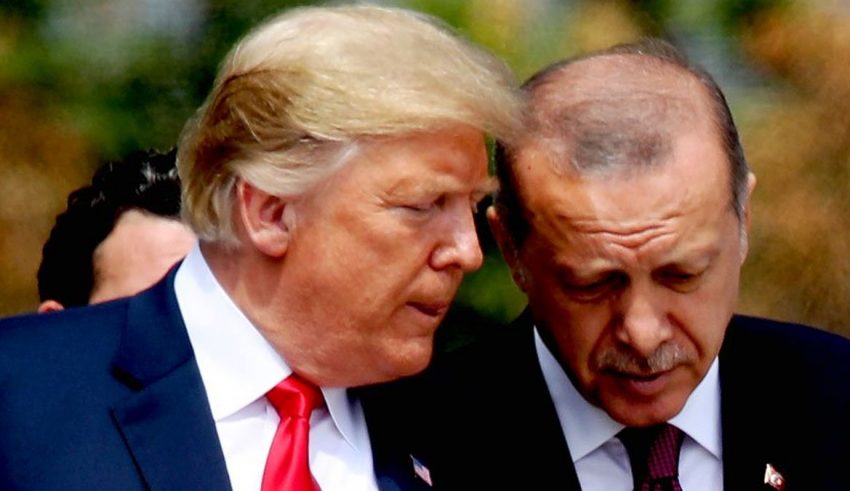 The US won't fight fellow NATO member Turkey over the Kurds in Syria, President Donald Trump has said, while also suggesting the Kurds may be releasing terrorist prisoners just to get the US involved.
In early Monday tweets, Trump defended his decision to hastily pull American troops and negotiators from the north of Syria, where a Turkish military operation against Kurdish fighters is in full swing. Trump's critics have called the move a betrayal of the Kurds, who only recently had been America's principal allies on the ground in Syria.
The Kurds "may be releasing some" of their Islamic State (IS, formerly ISIL/ISIS) prisoners specifically to get the Americans involved, Trump speculated. Earlier, a senior commander of the SDF (Syrian Democratic Forces, the main Kurdish military force in the region) did say guarding IS prisoners will no longer be "top priority" in the face of the Turkish offensive. Separate Kurdish-sourced reports said hundreds of IS-affiliated prisoners already escaped when prisons came under Turkish fire.
However, the escapees aren't a US concern, Trump said, instead chiding Europe for missing the "chance to get their ISIS prisoners" earlier and for relying instead on the US to "pay the cost." Kurdish forces are reportedly holding up to 100,000 IS fighters and members of their families, captured during operations in Syria.