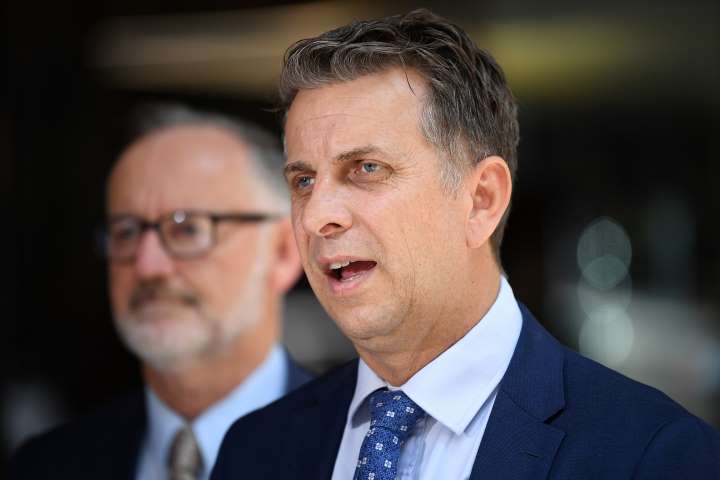 Senior NSW Liberal Andrew Constance says the Prime Minister got "the welcome he probably deserved" when he was yesterday driven out of a bushfire ravaged town.
Pictures from Scott Morrison's awkward visit to Cobargo, on the NSW South Coast, were beamed around the world and went viral on social media.
People in the town, where a father and son died in a blaze earlier this week, shouted and heckled the Prime Minister during his brief visit yesterday.
In one particularly tense interaction, Mr Morrison grabbed the hand of a woman who had refused to shake his hand.
Mr Constance, is the Member for Bega, which includes Cobargo.
He said he was not aware the Prime Minister would even be visiting his electorate.
"Well, I didn't even know he was coming, I didn't had a call from him," Mr Constance told Seven News.
"To be honest with you, the locals probably gave him the welcome he probably deserved."
Mr Constance, whose house in the area came close to being destroyed by the fire on Tuesday, said "this was the feeling people were going through".
"Having live through this myself, it's tough," he said.
"You can't experience this … it's cruel, it's nasty. The people of Cobargo community lost people, a wonderful family there.