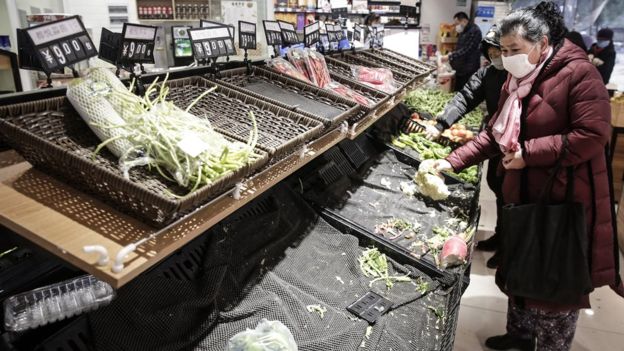 A second Chinese city will go into lockdown in an effort to control the spread of a new virus that has left 17 dead in the country.
Authorities have suspended planes and trains in and out of Wuhan – a city of 11 million people – as well as all public transport within the city.
Similar measures will take effect in nearby Huanggang, a city of more than seven million, as of midnight.
There are more than 500 confirmed cases of the virus, which has spread abroad.
The new strain of coronavirus is believed to have originated at a market in Wuhan. One resident of the city said the atmosphere felt like "the end of the world".
The lockdown comes as millions of Chinese people travel across the country for the forthcoming Lunar New Year holiday.
Another Wuhan resident said on social media site Weibo that they were on the "verge of tears" when they heard about the closures.