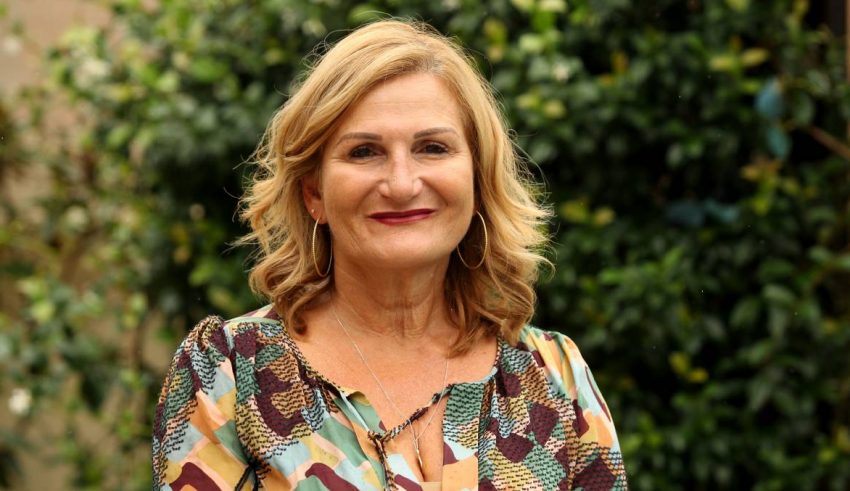 As the daughter of hard-working Greek immigrants, Violet Roumeliotis says it was "very much my parents' story" that inspired her to work in the field of refugee settlement and support.
After arriving in Australia in the 1950s, they settled in western Sydney and like many other Greek migrants, ran a corner shop, first in Homebush and later in Pendle Hill and Bankstown.
"I saw them building a business and building a family," Ms Roumeliotis said.
They also built a community, even remortgaging their home to buy a cottage in Bankstown, which became the first Greek Orothodox church in Western Sydney.
She said her parents taught her the value or hard work, resilience and giving back to the community, but were also touched by the ugly side of multiculturalism.
"There was racism," she said, adding her father was particularly hurt by the barbs.
She said her parents inspired her to reach her full potential through hard work, which ultimately led her to her current role as chief executive of Settlement Services International (SSI), which she has held since 2012.
Since she took the helm, the business has gone from a state-based body to a national organisation, and has seen revenue increase from $9 million to $115 million.
Under her stewardship, it has implemented a social business operating model which sees surpluses reinvested in new initiatives that deliver broader social outcomes for vulnerable communities.
Prior to joining the organisation, she was executive director of Metro Assist (previously Metro Migrant Resource Centre), chief executive of Sydney Civil Rehabilitation Committee and co-ordinator of St George Migrant Resource Centre.
She has also held many board memberships, including SBS Community Advisory Committee, NSW Government Justice Multicultural Advisory Committee and Federal Government Settlement Services Advisory Council.
She was awarded the Telstra Australian Business Woman of the Year 2017 and was one of the Australian Financial Review's Top 100 Women of Influence in 2018 in the area of Diversity & Inclusion.
Ms Roumeliotis describes herself as a "social entrepreneur" who has devoted her career to non-profit organisations such as SSI, which supports migrants so they can achieve their full potential.
"There were no services like that when [my parents] arrived so they were dependent on people from the same community," she said, adding many older Greeks, including her father, refused to learn more than basic English. She soon stepped into the role of support person.
"My mother would say 'Go and help your uncle fill in this form or go with your aunt to the doctor'," she said.
Her father was in his 60s when he decided to learn English at TAFE. He died soon after.
Ms Roumeliotis said her mother cried when she told her about her Australia Day honour, and it is not lost on her that the daughter of migrants is now receiving one of the country's top accolades.
"I am grateful. I would like to think of it as a legacy to my mum and dad, and all their hard work," she said.
R, The Leader