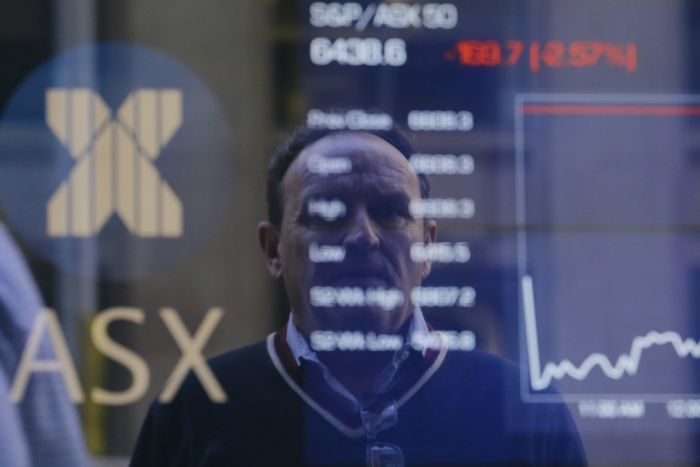 Australian shares plunged by nearly 7 per cent on opening after global markets tumbled again overnight as US President Donald Trump's ban on European travellers rattled investors.
The ASX 200 index has since recovered slightly, and was down 4.7 per cent to 5,055 points by 10:58am AEDT.
It comes after Wall Street's Dow Jones index fell 2,353 points (or 10 per cent) to 21,201 overnight, making it the worst single-day drop since the Black Monday crash in October 1987.
Every local sector is seeing heavy losses, with financials (-6.6pc) and industrials (-8.1pc) being the worst performers.
Only four stocks (out of 200) in the benchmark index are trading higher, including Fortescue Metals (+6.3pc) and Woolworths (+0.7pc).
The worst losses are being felt by Newcrest Mining (-9.8pc), Afterpay (-11.7pc), Sydney Airport (-13.3pc) and Flight Centre (-13.7pc).
The Australian dollar had plunged by 4 per cent, down to a 17-year low of 62.3 US cents.
It has since lifted slightly to 62.7 US cents, which is still its lowest value since April 2013.