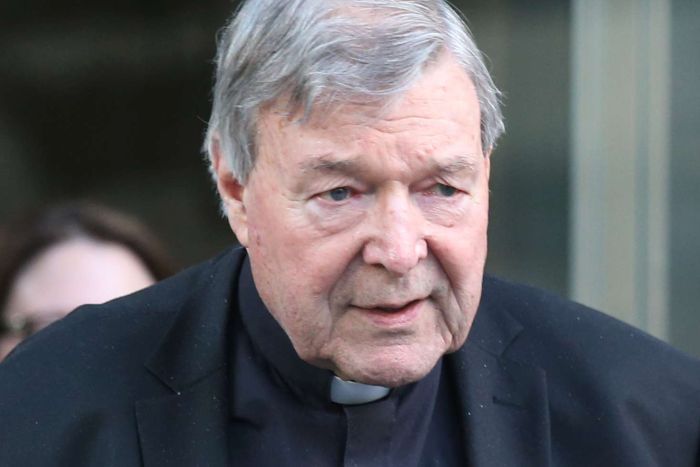 Cardinal George Pell will be released from prison after the country's highest court quashed his child sexual abuse convictions.
The decision has been handed down less than a month after the High Court of Australia heard two days of intense legal arguments from the Cardinal's lawyers and Victorian prosecutors.
The full bench's ruling was handed down by Chief Justice Susan Kiefel in an almost empty High Court registry in Brisbane, due to physical-distancing measures introduced in response to the coronavirus pandemic.
The public gallery, which can seat up to 16 people, only contained three journalists to hear Chief Justice Kiefel deliver the ruling at 10:00am.
Cardinal Pell, 78, had been serving a six-year jail sentence after he was convicted in 2018 of abusing two choirboys in the 1990s, when he was the archbishop of Melbourne.
He had been accused of committing the crimes after he found the boys swigging altar wine in the priests' sacristy after mass in Melbourne's St Patrick's Cathedral.
A jury convicted him in 2018 — a decision that the Victorian Court of Appeal upheld in a two-to-one decision.
But his lawyers went to the High Court, arguing the appeal court failed to take proper account of evidence that cast doubt on his guilt.
Pell to be released from prison today
Today the High Court handed down its decision, granting Cardinal Pell's application for special leave and acquitting him.
The decision means Cardinal Pell, who is Australia's most senior Catholic, will be released from Barwon Prison today.
It is not known where he will be taken or where he intends to stay.
The decision by the High Court brings an end to a five-year legal saga, that saw the former advisor to the Pope become the highest-ranking Catholic official to be convicted of child sexual abuse.
Regardless of the decision, a number of civil cases are due to be launched against Cardinal Pell, either by people who alleged they were abused by him or who allege he did nothing to prevent their abuse at the hands of other priests.