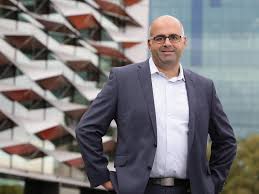 Dear Resident
One of things that I love most about our City is the diversity of its people.  According to the latest Census, more than 60 per cent of our residents speak a language other than English at home and around 45 per cent came to our City from another country.
Diversity is what makes our community so great. We are able to live in harmony and respect each other's differences.  Indeed, we are fortunate that each year we are able to welcome hundreds of new Australians to our growing multicultural community.
That's why I am immensely proud to have welcomed another 197 new citizens, including children, at our very first two Citizenship ceremonies since the COVID-19 crisis, held last week at Bryan Brown Theatre, Bankstown.  Interestingly, the new citizens have settled in CBCity from 39 countries, including Bangladesh, Syrian Arab Republic, Pakistan and Vietnam.
I am always fascinated by and filled with hope when I hear our new Australians' stories, such as the mother of two, who moved with her husband to Australia from Syria five years ago. She has worked tirelessly, whilst also being a dedicated mum, to update her dental qualifications to meet Australian standards and now serves our community through her dental surgery in Bass Hill.
Receiving Australian citizenship is such an exciting moment for many Australian migrants.  It signifies the end of one journey and the start of a new life as a citizen of a country full of opportunity and prosperity.  I encourage anyone interested in becoming an Australian citizen to call the Department of Immigration, which coordinates all local council citizenship ceremonies across the country, on 131 880.
I believe there is no greater privilege than receiving Australian citizenship. It's a life-long commitment to Australia's values of freedom, democracy and equality.
Yours sincerely
Clr Khal Asfour
MAYOR