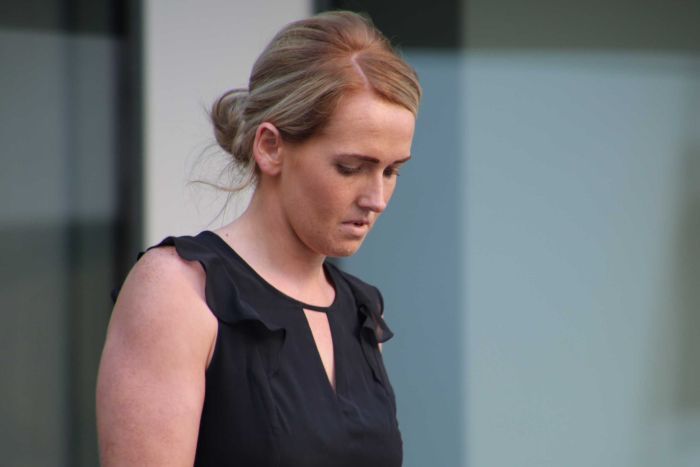 A driver who was texting her boyfriend when she caused a high-speed freeway crash in Perth, which claimed the life of her friend, has been sentenced to three years and eight months behind bars.
Aine McGrath, 25, was found guilty earlier this year of dangerous driving occasioning the death of 25-year-old Sarah Kelly.
McGrath was using her phone when she lost control of her car on the Mitchell Freeway near Leederville in August 2016, veering across four northbound lanes of traffic before being T-boned by a ute.
Ms Kelly died at the scene.
In the 10 minutes before the crash, McGrath had been having a text conversation with her boyfriend about going to a hotel to have a drink with friends, in which at least six messages were exchanged.
While McGrath admitted texting, she denied she was distracted by the messages, claiming she received the last text "a significant time before" she lost control of her car.
She maintained the crash was caused when another vehicle — a slower-moving Jeep — came in front of her when they changed lanes at the same time.