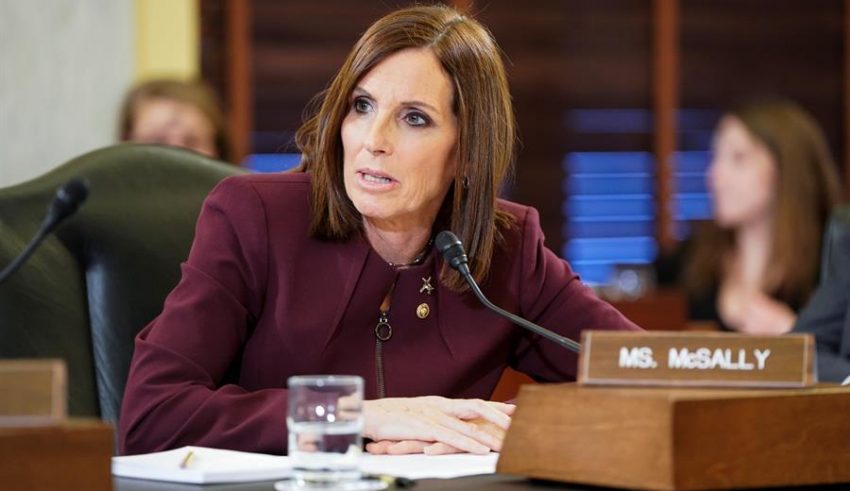 A US senator has said that she was raped by a superior officer while serving in the Air Force.
Senator Martha McSally, who was the first female US fighter pilot to fly in combat, was speaking at a hearing on sex assaults in the military.
The Arizona Republican said she did not report the rape as she felt ashamed and confused, and distrusted the system.
In 2017 nearly 6,800 sexual assaults were reported in the US military, a 10% rise on the previous year.
Ms McSally, 52, was speaking on Wednesday during a hearing of the Senate Armed Services subcommittee featuring victims of sexual assault.
"The criminal actions reported today by Senator McSally violate every part of what it means to be an Airman," an Air Force spokeswoman said in a statement in response to her testimony.
"We are appalled and deeply sorry for what Senator McSally experienced and we stand behind her and all victims of sexual assault."