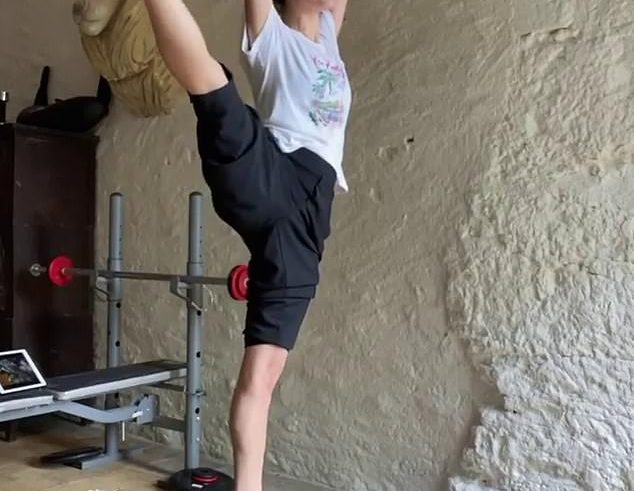 She retired from professional ballet last year.
Yet Melanie Hamrick proved that she hasn't lost any of her talent as she demonstrated her incredible balance, strength and flexibility in a workout video on Tuesday.
The 32-year-old dancer left her followers in awe as she filmed herself balancing on a bosu in the home she shares with partner Mick Jagger, 76, and their son.
Melanie balanced on one leg as she demonstrated pliés and arabesques on the upturned bosu ball.
The incredible video prompted one follower to ask if she'd come out of retirement, to which she quipped: 'hahahahaha you never know jk'.
Melanie performed her final routine with the American Ballet Theater in October 2019, telling The New York Times: 'It feels time to close this chapter and open the next.