Mike Baird moves to NAB: Former NSW premier takes senior bank role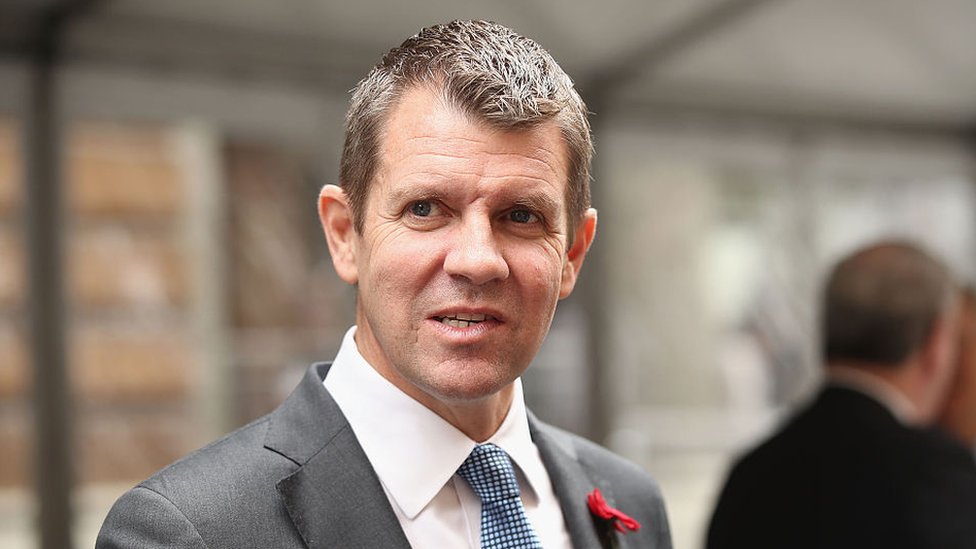 Former New South Wales premier Mike Baird is moving back to banking, as the National Australia Bank's chief customer officer for corporate and institutional banking.
Mr Baird has a long-standing association with the bank, having started work there as a graduate in 1989, working at its St Ives branch in northern Sydney.
He spent 17 years working in the financial sector, mainly in corporate and institutional banking including 10 years with NAB and stints with several major global banks, including HSBC and Deutsche Bank.
Mr Baird entered the NSW Parliament in 2007, before serving as Treasurer between 2011-14 and premier from 2014.
He resigned as premier last month, and was succeeded by his deputy and treasurer Gladys Berejiklian.
Mr Baird is due to start his new role with NAB in mid-April, and said he was not sure when he quit as premier last month what he was going to do afterwards.
"When I finished public life - and that was an incredible privilege - in my mind I wasn't clear where I was going to go," he told a press briefing.
"But, over the past few weeks, as I've considered various opportunities that have been presented, what has been very clear is that this is the best."
Baird received 'deluge' of job offers since leaving politics
Mr Baird said he had received an unexpected "deluge" of job offers since announcing his retirement as premier.
However, NAB's chief executive Andrew Thorburn denied that a role had been created to accommodate the former premier.
"This particular job ... was absolutely live, so this was a real job that was available," he responded.
"What we were able to do was then put Mike into the process quite quickly and put him through all the same processes that other people that I'd seen had gone through, and he came through as the clear winner."
Mr Baird was asked how accepting this job fit in with one of the key reasons he cited for leaving politics, to spend more time with family, including close relatives suffering illness.
"The sad reality is I think I've spent more time with my family in that six weeks - directly, one-on-one and with the quality sort of time - than I have almost in the past few years," he explained.
"I still needed some time and the next six weeks of my life, in many respects, may well be the best six weeks, because I've got surety in terms of there is a job ... because obviously I will need employment but, at the same time, having got that I will have six weeks to continue to spend time with the family."
As for what Mr Baird will be earning, NAB said it would be revealed in its annual report towards the end of the year, as is required for all senior executives.
The announcement immediately made waves on social media, with Mike Baird trending on Twitter and many users jokingly questioning whether he would bring similar policies to the bank as he did to New South Wales.
NAB announced two other senior appointments today.
Sharon Cook, formerly a managing partner with King & Wood Mallesons, is taking up the new role of chief legal and commercial counsel.
Patrick Wright will be the bank's new chief technology and operations officer, having worked for Barclays in the US.
All three new managers will be part of NAB's 10-member executive team, which reports directly to chief executive Andrew Thorburn.