'Afghan girl' Sharbat Gula in quest for new life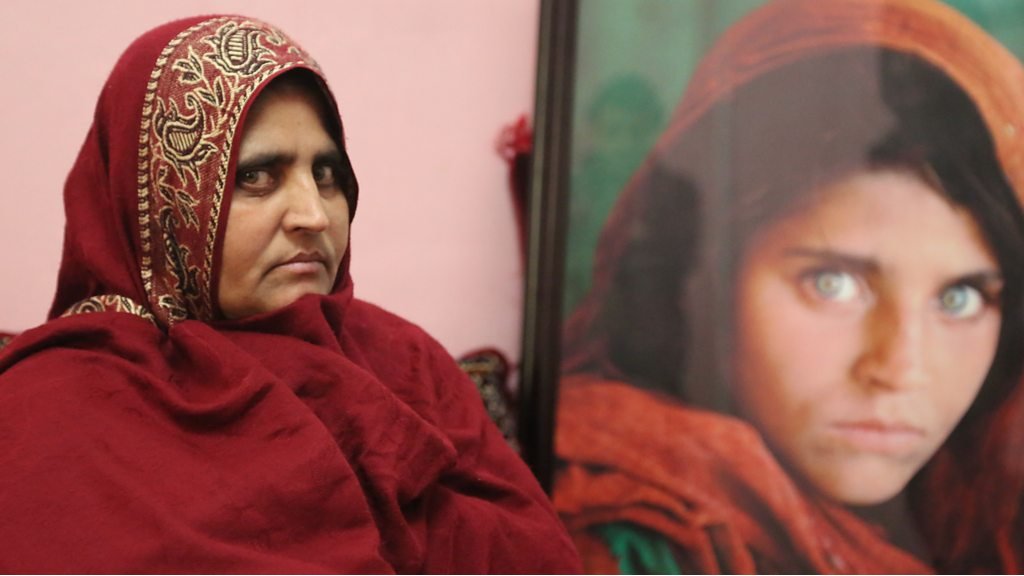 An Afghan woman made famous by a 1985 National Geographic cover has spoken to the BBC of her hope for a new beginning, after being deported from Pakistan.
Sharbat Gula now lives with her five-year-old son and three daughters in Kabul, where she says she wants to live a normal life after years of tragedy and hardship.
Her portrait as a 10-year-old became an iconic image of Afghan refugees fleeing war.
The only time she has spoken to the media before now, her family says, was for a 2002 documentary after Steve McCurry, who took her original photo, tracked her down in Pakistan and found out who she was.
Sharbat Gula had no idea that her face had been famous around the world for almost seventeen years.
Like many Afghans, she sought refuge in Pakistan and lived there for 35 years - but she was imprisoned and deported last autumn for obtaining Pakistani identity papers "illegally".