The 2017 Sydney Royal Easter Show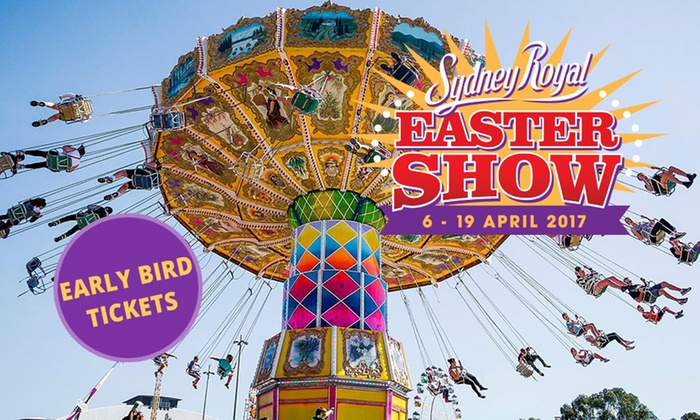 Gates are about to open for Australia's largest annual ticketed event where the country meets the city, and you've got a backstage pass to see some of the highlights of the Sydney Royal Easter Show (6-19 April, 2017).
The Media Preview will include:
District Exhibits: More than 50,000 items of local fruit, vegetables and grains have been passionately arranged to create visually spectacular displays representing the five districts; Southern, Northern, Western and Central NSW, and South East Queensland.
Little Hands On The Land: New to 2017 is the Show's kid-sized working farm aimed at teaching children about agriculture from "crop-to-shop". This free activity takes kids on a journey through nine stations including chook and sheep sheds, fruit orchard, vegie patch, cow shed, pony barrel race and an outback tractor pull. At the end of the process produce collected along the way is traded for farm dollars at the farmer's market which can be spent at the final stop, the supermarket.
The Man From Snowy River: The blockbuster live action drama that captures the hearts, minds and emotions of Showgoers is back. The story faithfully follows Banjo Paterson's legendary poems The Man from Snowy River and Clancy of the Overflow, with a few fresh surprises in production for anybody who may have seen it in 2016.
The Stables: An exciting new on-trend food destination. Experience gourmet food including Sydney Royal award-winning delicacies. Relax in the Lounge with a glass from the new whiskey, gin and rum bar or tidy up in the Barber Shop with luxury grooming services for discerning gentlemen.