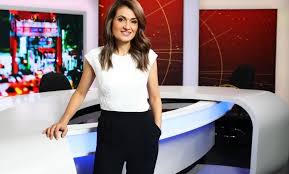 ABC Radio National presenter Patricia Karvelas was asked by an attendant to leave the press gallery during Question Time at Parliament House because she was showing "too much shoulder".
Ms Karvelas was wearing a white "half-sleeve" pantsuit, but a supervisor in the House of Representatives had deemed she was in breach of the dress standards, which dictate what MPs, their staff, members of the media and visitors to the public gallery can wear.
She shared an image of what she had been wearing on Twitter, while saying she thinks the Parliament House rules are "out of step with contemporary standards".
Here's the backstory.
Ms Karvelas was told she needed to 'cover up more'
After the widespread reaction to her original tweet, Ms Karvelas said in an interview with ABC News that she was shocked when she had been approached.
"The attendant came up to me; she was very polite," Ms Karvelas said.
"She said she was essentially executing orders of her supervisor, who said my clothes, what I'm wearing: too much shoulder.
"Basically, I needed to cover up more, I needed a jacket.
"I did contest it … I said it's not a singlet, it's actually half a sleeve and I do think it's in keeping with parliamentary standards.
"It's a pretty professional pantsuit to be honest — I quite like it.
"But she said that wasn't appropriate and I had to leave so I actually was marched out of Question Time."