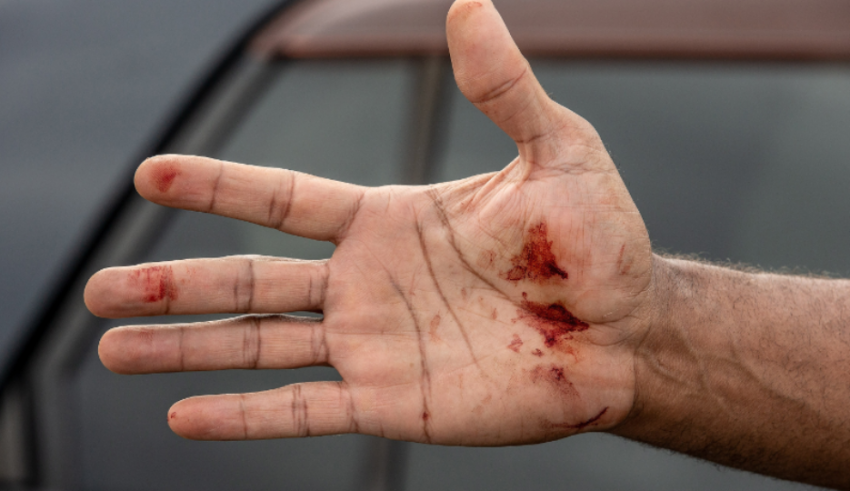 An Australian is among those who have been arrested after 49 people were killed and dozens more injured in terrorist shooting attacks at two Christchurch mosques.
At least one gunman with a semi-automatic weapon massacred worshippers gathered for Friday prayers in two locations: a mosque at Deans Avenue in central Christchurch and another mosque in the nearby suburb of Linwood.
New Zealand police arrested three men and a woman in the aftermath of the attacks, and Australian Prime Minister Scott Morrison confirmed one of those taken into custody was an Australian-born citizen.
New Zealand Police Commissioner Mike Bush said one man in his late 20s had been charged with murder, two other people remained in custody and the other — who was armed at the scene — may not have had anything to do with the attack.
The ABC has identified Grafton man Brenton Tarrant as the man visible in livestreamed footage of the attack. Police in Christchurch did not name the man who had been charged.
Mr Bush said 41 people died at the Masjid al-Noor mosque on Deans Avenue, seven at the Linwood Avenue mosque, and one more later in hospital. Forty people have been treated for injuries at Christchurch Hospital.
New Zealand Prime Minister Jacinta Ardern said the attacks had clearly been "well-planned" and labelled this "one of New Zealand's darkest days".
"It is clear that this can now only be described as a terrorist attack. From what we know, it does appear to have been well-planned," she said.
"These are people who I would describe as having extremist views that have absolutely no place in New Zealand, and in fact have no place in the world.
Ms Ardern went on to offer "the strongest possible condemnation of the ideology of the people who did this".
Mr Morrison said Australia was grieving with New Zealanders over the "extremist, right-wing terrorist attack".
"As family members with our New Zealand cousins today, we grieve, we are shocked, we are appalled, we are outraged, and we stand here and condemn absolutely the attack that occurred today by an extremist, right-wing, violent terrorist," he said.
A vigil was held on Friday night at Australia's largest mosque, where hundreds of people gathered to pray for the victims of the shootings.
New Zealand police confirmed in the hours after the shootings they had taken three men and a woman into custody.
People in central Christchurch have been urged to stay indoors and report any suspicious behaviour immediately to authorities.
For the first time ever, New Zealand's national security threat level has been raised to high.
'Distressing' online footage
New Zealand police said they were aware of "extremely distressing footage", recorded and streamed live by an alleged gunman, which was widely spread in the immediate aftermath.
The video shows a gunman entering a mosque and opening fire on dozens of people, before fleeing in a vehicle. He continues to fire his automatic weapon out the window of the car.
"We would strongly urge that the link not be shared," NZ Police said on Twitter.
"We are working to have any footage removed."
The mosques were reportedly busy at the time of the attacks due to Friday prayers.
"He shot everyone"
Witnesses described bloody scenes and bodies falling to the ground as worshippers ran for doors and a shooter moved from room to room for around 20 minutes.
One man, blood strains across his shirt, said he hid under a bench and pretended to stop breathing as the gunman reloaded seven times.
"He went to all the different [rooms] and he shot everyone," he said.
Notification of a shooting at the second mosque followed, before video emerged of police ramming a car and pulling out the occupant.
 Shooter not on counter-terror radar
None of those arrested had appeared on watchlist of New Zealand or Australian security agencies, police said.
Tarrant grew up in Grafton in NSW and stated in a 74-page "manifesto" posted online before the attack he had spent years planning in vengeance for deaths in Europe, before deciding on Christchurch three months ago.
The self-declared fascist said he hoped to create fear and referred to Norwegian mass murderer Anders Behring Breivik.
 A post on a message board website linked to Tarrant also said the attack "against the invaders" would be live-streamed on social media.
Expression shock, sorrow and revulsion, Christchurch's mayor Lianne Dalziel called for her city to come together in kindness.
Leaders across the world, including Queen Elizabeth, British Prime Minister Theresa May, Pope Francis and United States president Donald Trump have sent condolences and condemned the attack.