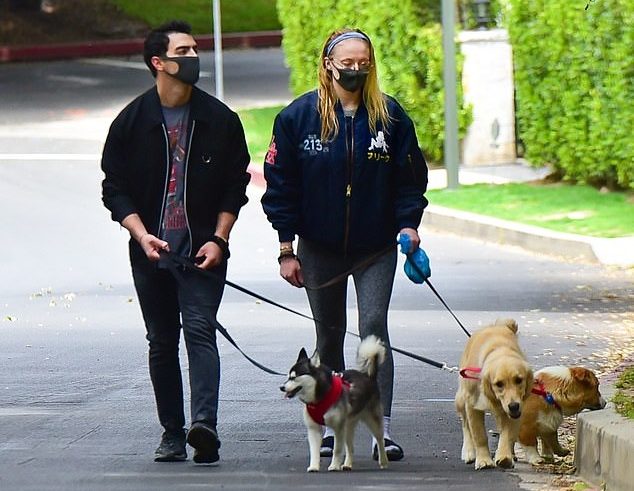 Joe Jonas and wife Sophie Turner donned stylish black masks Tuesday as they stepped out to walk their dogs in Los Angeles amid the coronavirus pandemic.
The 30-year-old musician and 24-year-old actress kept it casual for their outing.
Joe wore a blue T-shirt under a black jacket along with blue jeans and black trainers.
Sophie meanwhile wore a blue jacket along with grey leggings, white socks and black sandals.
The couple recently helped hospital employees by donating 100 meals to East LA Doctors Hospital.
Sophie and Joe made their donation through the Fueling The Fearless organization, which posted about their generosity to Instagram on Sunday.
The meals went directly to doctors, nurses and other healthcare professionals who don't always have time to make their own meals as they care for those stricken with COVID-19.