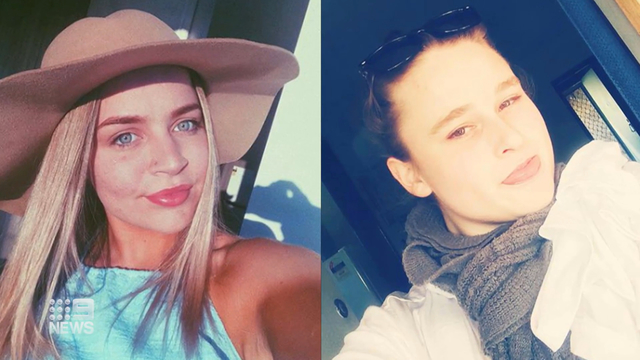 A woman is recovering from surgery after she was seen desperately waving her hand through a broken taillight at the back of her own car as two other women allegedly drove along a NSW highway.
A kidnapping investigation was launched after a truck driver saw a hand protruding out the boot of a white Holden Commodore travelling along the Hume Highway about 11.30am yesterday – allegedly hours after she was stuffed in the boot about dawn.
Police found a bleeding Nisha Phillips, 24, in the boot with stab wounds to her knee, thigh and forearm when they pulled the car over about 20 minutes later.
The two women accused of the alleged kidnapping, Latia Henderson, 18, and Kayley Lee Ketley, 24, were both charged overnight.
Investigators are now questioning whether they were trying to reach the Belanglo State Forest.
They both appeared in Picton Local Court today, separately, wearing white prison overalls.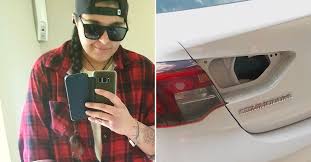 Nisha Phillips (left) was bundled in to the boot of her own car and found in there bleeding.