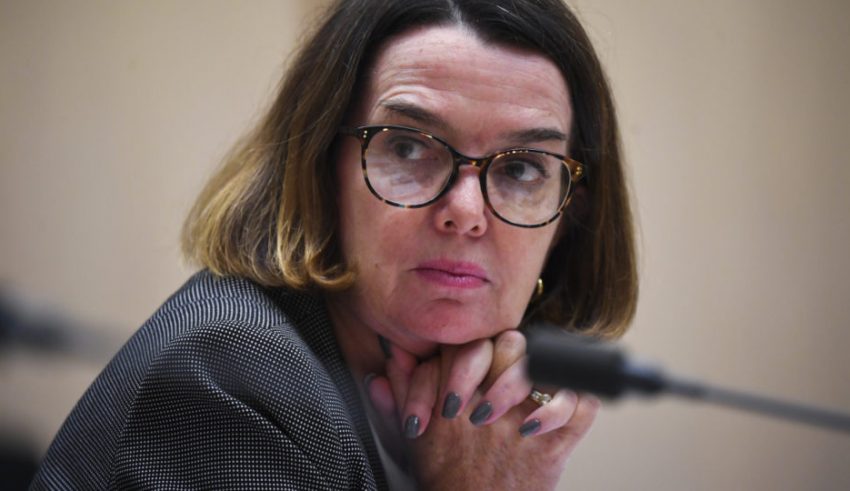 Employers could be forced to take more proactive action on workplace sexual harassment under reforms to shift the burden away from victims.
The Morrison government's long-awaited response to Sex Discrimination Commissioner Kate Jenkins' Respect at Work report is imminent.
The report was handed to then industrial relations minister Christian Porter in March 2020 and the government is yet to make any formal response to it.
It made 55 recommendations aimed at removing the burden from victims of workplace harassment and creating a new model putting the onus on employers to stamp out bad behaviour.
Women's Safety Minister Anne Ruston signalled the issue would be included in the government's response to the report.
"We do need to be very focused on making sure there's no wrong door and that people are able to get access to the kind of supports that they need," she told the ABC on Thursday.
A national summit in late July is expected to inform the federal government's next plan to stop violence against women.
Senator Ruston said the updated blueprint would look at emerging areas like technology-facilitated abuse, coercive control and the impact of domestic violence on children.
"It's a hugely important to issue to Australia," she said.
Labor's prevention of family violence spokeswoman Jenny McAllister said calls for more emergency accommodation, counselling and legal support were going unanswered.
"The Commonwealth had a choice to listen to Australian women, but instead they've decided to do what they've done for the last seven years: very little," she said.
But Senator Ruston said frontline services were a state responsibility with the federal government's role in prevention and early intervention.
"I'd certainly encourage frontline services who are saying that they need additional funding to contact their state and territory governments," she said.
The Coalition has been under enormous pressure to address women's safety after rape allegations rocked federal politics and major protests demanded more action.
The federal government allocated an extra $150 million to states and territories to respond to increased demand for services during the pandemic.
But there are growing calls for the funding to be repeated with the federal budget a month away.
Treasurer Josh Frydenberg has indicated the Commonwealth is open to providing significantly more money to women's safety groups.