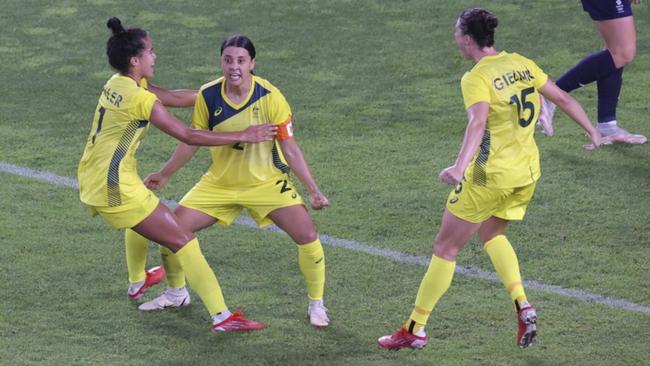 Matildas icon Sam Kerr is racing the clock to be fit in time for Australia's semi-final clash against Sweden on Monday.
Kerr is the biggest name in a slew of Aussies who are battling the hefty toll of playing four games in nine days in at the Tokyo Games.
Kerr was forced to push through injury in the Matildas quarter-final win over Great Britain on Friday, and now faces the possibility of starting from the bench should coach Tony Gustavsson decide to rotate the squad with fresh players.
"We have a couple of question marks, we are deep into the tournament," he said.
"I want to be very clear… It's not just about the starting line-up it's about the finishing line-up."
It is expected Kerr will be fit to play but her role in the semi-final blockbuster may be reduced to impact play off the bench.