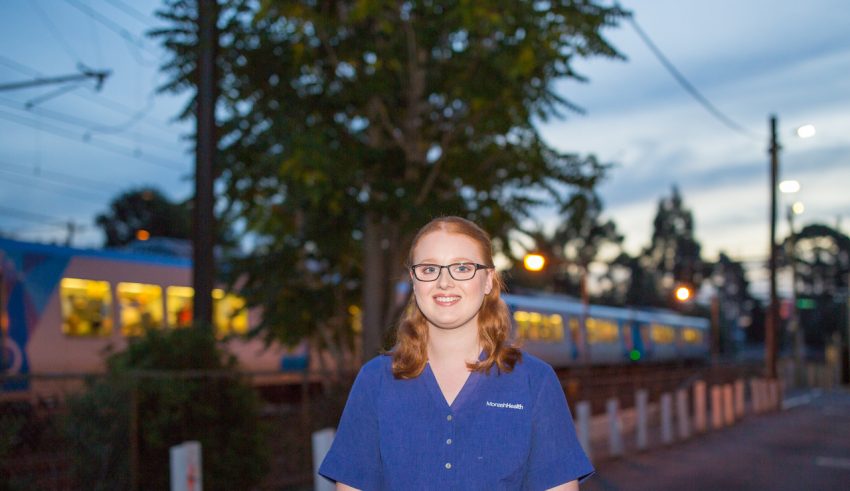 Sarah Barnes has a fulfilling career helping injured patients get back on their feet, and she got there thanks to TAFE.
Sarah didn't know what she wanted to do after school, but her brother – a GP – encouraged her to consider health.
She did some research and discovered new courses and opportunities to help shape her future career path.
She chose Chisholm TAFE in Frankston to do her Certificate IV in Allied Health Assistance.
'The TAFE was close to home and easy to get to,' says Sarah, who is from Cranbourne West.
Plus, 'the hours were good' so Sarah had the flexibility to balance studies and student life.
TAFE provided her with high-quality training to develop the skills needed for her current role.
Her course took her to a 3-week placement at Dandenong Hospital (Monash Health).
She worked alongside allied health professionals, including physiotherapists, to rehabilitate patients together. Sarah says she enjoyed helping them and seeing them make progress so they could go onto the next step of their recovery, or go home.
Sarah says this placement made her realise that she had truly chosen the right career path. 'I was involved in really great work and I better understood what the job was,' Sarah says.
Her experience led her to get a job as an Allied Health Assistant at the Monash Medical Centre in Clayton
'I learnt what I needed to learn and got the job I always wanted,' Sarah says.
The good news for anyone thinking of following in Sarah's allied health footsteps is that the Certificate IV in Allied Health Assistance is one of the 30 free priority TAFE courses announced by the Government in the 2018-2019 Budget. Courses start on 1 January 2019.
For more information, contact the TAFE and Training Line on 131 823 or see freetafe.vic.gov.au.