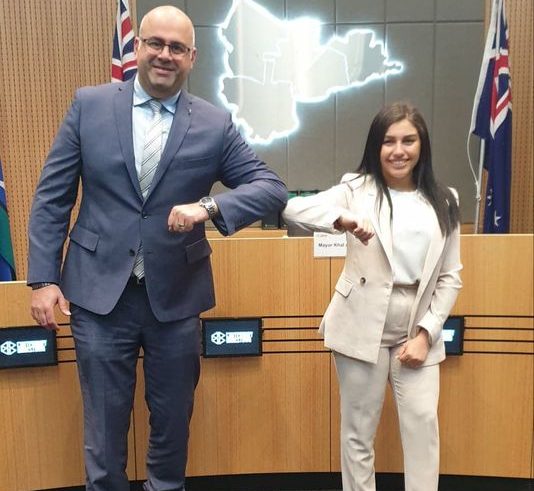 Clr Rachelle Harika was elected as the Deputy Mayor of Canterbury-Bankstown Council last Monday; she'll be taking over the role which was previously held by Cr Bilal El-Hayek. "I am proud to be elected as Deputy Mayor and I look forward to the next 12 months," Harika said. "In particular, I want to work with all councillors for the good of Canterbury-Bankstown council.
Mayor Khal Asfour welcomed her into the role. "Councillor Harika has deep connections in the Canterbury-Bankstown community and I am sure she will make a valuable contribution to Council in the year ahead," Mr Asfour said.
Clr Bilal El-Hayek said, I would also like to congratulate my colleague Councillor Rachelle Harika on taking over as Deputy Mayor. Rachelle is an outstanding choice and an equally hard worker who deserves this opportunity. She has mine and the community's full support.
Clr Rachelle Harika has been a tireless worker in the community and brings great experience in local government.