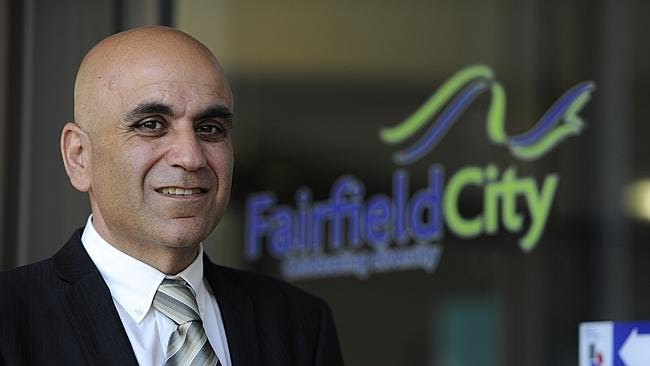 NSW Labor has announced that former Deputy Mayor George Barcha will be its Mayoral candidate for Fairfield Council at the upcoming Local Government Elections in September. Mr Barcha was elected unopposed by the local Labor rank and file party membership.
Having previously served as a Fairfield City Councillor from 2012-2016 and as Deputy Mayor from 2013-2014, Mr Barcha will bring much experience to the Fairfield Labor team. With a firm understanding of the issues facing residents, Mr Barcha will be focused on providing positive outcomes for working families and for the community.
For 35 years Mr Barcha and his family have lived and worked in the Fairfield Local Government Area. Being a local resident has provided him with an understanding of the diverse pressures families are experiencing.
As an active member of the community, Mr Barcha has volunteered his time towards several charitable organisations helping the vulnerable and those less fortunate locally. It is through his volunteering work that Mr Barcha has come to understand the adversities facing residents.
Fairfield is a proudly diverse community that George has been a part of since coming to Australia as a teenager. As a migrant, he understands the struggles facing migrant and refugee communities settling in a new land. As a qualified Civil Engineer George understands the importance of education and the pathway it provides for all people to achieve and be successful.
"It is a great honour and privilege to be the Labor Mayoral Candidate for the 2021 Local Government Election. I thank the local Labor party rank and file members for putting their faith in me to be the Labor representative," Mr Barcha said.
"I believe that the greatest asset that any local government area has are its people. I will be working closely with residents, listening to their concerns and working towards positive solutions to assist them in their daily lives.
"As a father of a teenage HSC student I totally understand the pressures facing parents, I want to be an empathetic ear to those parents who bring up their families in Fairfield.
"Fairfield is a great place to live and work, but I believe that there are many areas that can be improved in our LGA. I'll be working towards creating a better environment for all in the community," Mr Barcha said.
"Being the Labor Mayoral Candidate brings much opportunity to meet with residents that care for the district they live in. I want to be accessible to all residents so that they have a people-centered and solutions-focused Mayor representing them.
"I look forward to leading the Labor team in the coming weeks and announcing positive policies for Fairfield," Mr Barcha said.
Media Contacts:
Fairfield Labor Mayoral Candidate Office: 0467 880 888
Email: Barcha4Mayor@gmail.com