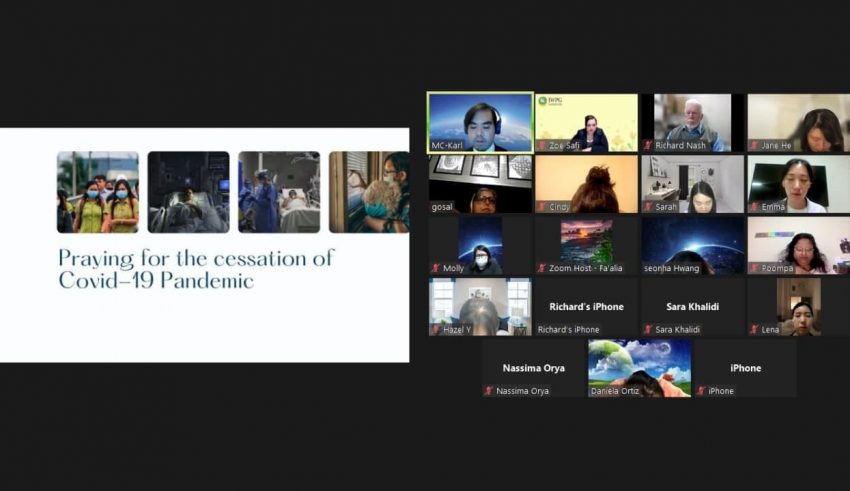 In a time of despair, with the civil unrest of Afghanistan and the raging Covid-19 pandemic, it can feel difficult to even keep our heads above the water. However, now is more important than ever for the seed of hope to be cultivated. As such, on the 27th of August, 2021,  HWPL hosted a prayer meeting over Zoom to show support for those suffering from the civil unrest in Afghanistan, and to pray for the swift ending of the Covid-19 Pandemic.
Members of civil society from all walks of life gathered together to proclaim the hope for peace, through the song "Heal the world". Following, a moving speech from Arezo Safi, a Lawyer and advocate for Human Rights, urging us to support our brothers and sisters suffering in Afghanistan.
Also stated "May every living soul in Afghanistan be kept in our prayers".
And finally, Pastor Richard Nash of the Church4Life Baptist Church represented everyone in lifting a prayer for the cessation of the pandemic.
Tahera Jehanbeen the head of the Afghan Peace Foundation of Sydney, who participated in the gathering, stated "it was nice and a peaceful event. Tahera also commented on the message of positivity, urging us to "run (this event) like this one more time"
To further promote this message of hope, and continue raising positivity and awareness,  HWPL plans to host a second prayer meeting soon. We invite everyone to join us!