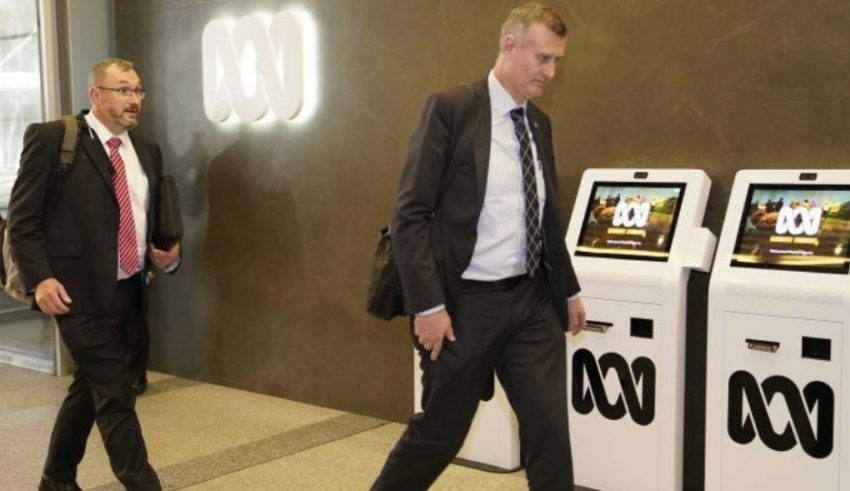 Australian Federal Police officers are raiding the ABC's Sydney headquarters over a series of 2017 stories known as The Afghan Files.
The stories, by ABC investigative journalists Dan Oakes and Sam Clark, revealed allegations of unlawful killings and misconduct by Australian special forces in Afghanistan and were based off hundreds of pages of secret Defence documents leaked to the ABC.
The search warrant names Oakes, Clark and the ABC's director of news, Gaven Morris.
Three AFP officers entered the ABC first on Wednesday, followed shortly afterwards by three police IT technicians.
In summary, the AFP want anything that at any point may have been involved in this story. This is, in my view, a chilling development for the Australian public. This is not just about the media, this is about the public's right to know.
— John Lyons (@TheLyonsDen) June 5, 2019
AFP RAID: having downloaded 9214 items which include the AFP's keywords, ABC techs are now putting all those into a new folder. The ABC and AFP will then go through those items one by one to see whether they fit the terms of the warrant.
— John Lyons (@TheLyonsDen) June 5, 2019
AFP officers served the ABC legal team with a warrant and are searching for, and copying onto hard drives, information related to the warrant.
The AFP told the ABC they want to search through email systems in relation to the people mentioned in the search warrant and were searching "data holdings" between April 2016 and July 2017.
They are also searching for article drafts, graphics, digital notes, visuals, raw television footage and all versions of scripts related to The Afghan Filesstories.
ABC 'will protect its sources'
ABC managing director David Anderson said it was "highly unusual for the national broadcaster to be raided in this way".
"This is a serious development and raises legitimate concerns over freedom of the press and proper public scrutiny of national security and Defence matters," he said.
"The ABC stands by its journalists, will protect its sources and continue to report without fear or favour on national security and intelligence issues when there is a clear public interest."
ABC editorial director Craig McMurtrie described the raid as a "very unwelcome and serious development".
"This was outstanding reporting … it was clearly in the public interest and sometimes difficult truths have to be told," he said.
"We will be doing everything we can to limit the scope of this and we will do everything we can to stand by our reporters."