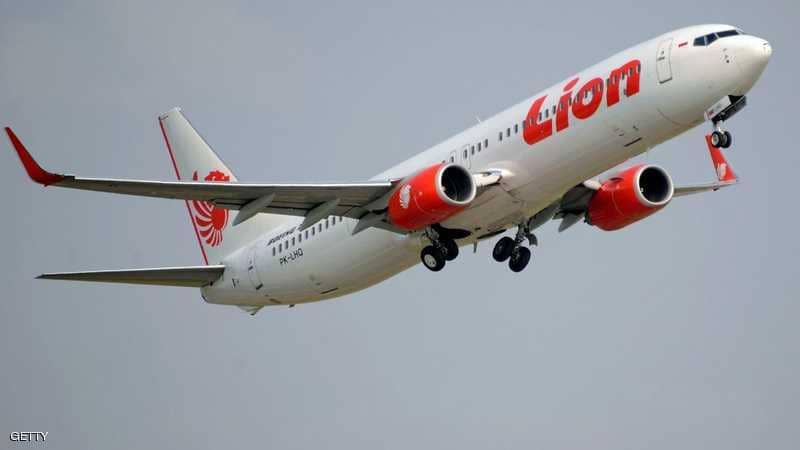 There are no reports of survivors from a Lion Air passenger plane that has crashed into the ocean off Indonesia, carrying almost 200 people.
Flight JT610 – which had 188 people on board – lost contact 13 minutes after take-off, and witnesses reported seeing it nosedive into the sea.
Debris, including life jackets and body parts, has been found floating in the sea off the north coast of Java, but the estimated 300 people involved in the search are yet to locate the Boeing 737's fuselage.
Search and rescue divers are in the water looking for more bodies and will be working through the night.
National Search and Rescue Agency (Basarnas) deputy of operations Brigadier General Bambang Suryo Aji said more personnel are coming from other parts of Indonesia to help with the recovery efforts.
He said the exact location of the wreckage wasn't known.
I predict that there are many passengers still trapped in the plane."
"I've asked for team to continue to work because the depth is only 35m and it's possible for us to continue to search."
Indonesia's disaster agency tweeted photos of a crushed smartphone, books, bags and parts of the aircraft fuselage collected by search and rescue vessels that have converged on the area.
Muhmmad Syaugi, the head of the search and rescue agency, said authorities were "praying" for survivors to be found.
"We don't know yet whether there are any survivors," Mr Syaugi told a news conference.
"We hope, we pray, but we cannot confirm."
Those on board the one-hour-and-10-minute flight to Pangkal Pinang, on an island chain off Sumatra, included two babies, a child, two pilots and five flight attendants.
It was unclear what caused the crash, although there were heavy monsoonal storms overnight and overcast conditions this morning.
An official of Indonesia's safety transport committee said he would have to wait until the recovery of the plane's black box, which contains the cockpit voice recorder and data flight recorder.
"We will collect all data from the control tower," said Soerjanto Tjahjono.
"The plane is so modern, it transmits data from the plane and that we will review too. But the most important is the black box."
The Directorate General of Civil Aviation said the plane "asked for a return to base before it finally disappeared from the radar".
Lion Air said in a statement the plane's pilot and co-pilot had together amassed 11,000 hours of flying time.
The Boeing 737 MAX 8 was delivered to Lion Air in mid-August and put in use within days, according to aviation website Flightradar24.
'We hope that our family is still alive'
Families who were waiting for their relatives at Pangkal Pinang began weeping when they were told the plane had crashed.
"Ya Allah (Oh my God)," a woman said while wiping away tears.
The Ministry of Transportation has now opened crisis centres for the families in Jakarta and Pangkal Pinang.
Feni, who uses a single name, went to the disaster agency's headquarters in Jakarta, hoping desperately for news about family members on the flight.
"We are here to find any information about my younger sister, her fiance, her in-law to be and a friend of them," Feni said.
"We don't have any information," she added, as her father wiped tears from reddened eyes.
"No one provided us with any information that we need. We're confused. We hope that our family is still alive."
Australia's Department of Foreign Affairs said it was aware of the crash and the embassy in Jakarta was making urgent inquiries to determine whether any Australians were affected.
Australian government officials and contractors have been instructed to not fly on Lion Air.