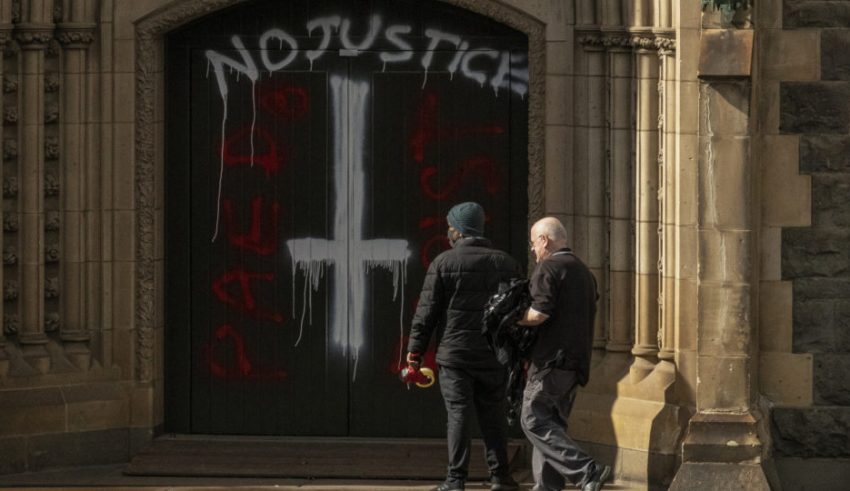 Melbourne's St Patrick's Cathedral has been vandalised, with the words "rapist" and "no justice" graffitied across its doors a day after Cardinal George Pell was acquitted on child sex abuse charges.
"Rot in hell, Pell" was also scrawled across the doors of the cathedral at the centre of allegations the cardinal abused two choirboys in the 1990s.
The words "the law protects the powerful" were also spray-painted on the cathedral forecourt.
Meanwhile, a tricycle, ribbons and a paper bag emblazoned with a biblical quote were left at the gates of the monastery in Melbourne's east where Cardinal Pell spent his first night of freedom on Tuesday.
Cardinal Pell left the monastery on Wednesday morning, headed for Sydney.
Nine Network journalists filmed him at a service station near Wangaratta, less than 100 kilometres from the NSW border, on Wednesday afternoon.
Asked for his reaction to the High Court ruling, Cardinal Pell said he was "very pleased".
The cardinal was put up by the Sydney archdiocese after he returned from Rome to fight the abuse charges, having most recently served as Archbishop of Sydney.
He also has family in NSW.