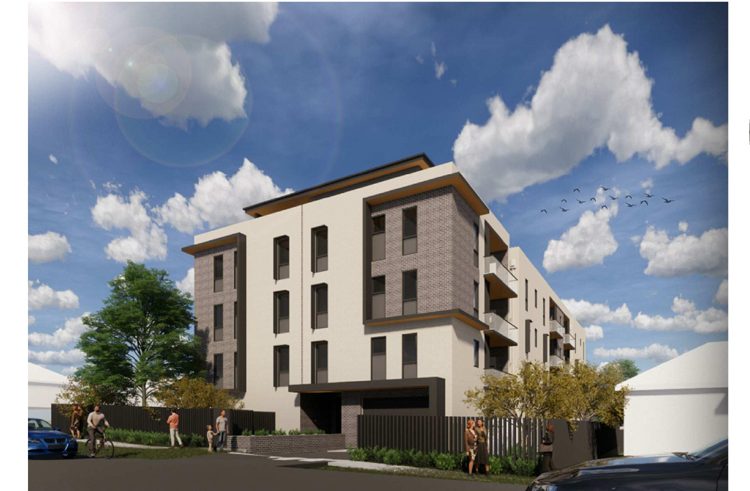 Wendy Lindsay MP
Member for East Hills
MEDIA RELEASE
The NSW Government has lodged detailed plans for a unique social housing re-development in Chester Hill to support vulnerable residents and boost construction activity.
Local State Member for East Hills, Wendy Lindsay said the proposed $17.5 million development would see two vacant lots on Wellington Road transformed into a five-storey apartment complex with 38 social housing homes, close to Chester Hill train station, Chester Square Shopping Centre and the local primary school.
"Located along the railway corridor, the building includes special design measures to overcome noise and vibration, and promote a sense of comfort, community and home," Mrs Lindsay said.
"Furthermore, once the project moves past the planning approval stage, it will support around 87 jobs during construction and boost the state's economic recovery from COVID-19."
Minister for Water, Property and Housing, Melinda Pavey, said the architecturally designed complex was the first of its size in the local area, and formed an important part of the government's investment to deliver more and better social housing throughout NSW.
"This project demonstrates the smart approach we're taking to deliver new social housing across NSW, transforming unused land into fit-for-purpose homes that meet the highest design standards and reflect the vision and values of the local community," Mrs Pavey said.
Led by the NSW Land and Housing Corporation (LAHC), the Wellington Road development consists of 16 one-bedroom and 22 two-bedroom units, centrally located lifts and spacious balconies, with a light-brick façade and extensive landscaping to soften the streetscape.
The development application is currently with Canterbury-Bankstown Council for approval, with construction proposed to commence in late 2021.
LAHC is also currently exhibiting concept design plans for a $2.86 million, two-storey social housing development for seniors on Kenward Avenue, which will deliver nine
new apartments and support around 14 jobs during construction. The exhibition period is scheduled to close on 13 October 2020.
The design includes private open space for tenants, mature landscaping and upgrades to the footpath. Subject to planning approval, construction is set to commence in April 2021.
These housing renewals form part of the NSW Government's Future Directions for Social Housing; a plan to build more and better social housing that blends-in with local communities. www.communitiesplus.com.au/about-us/future-directions