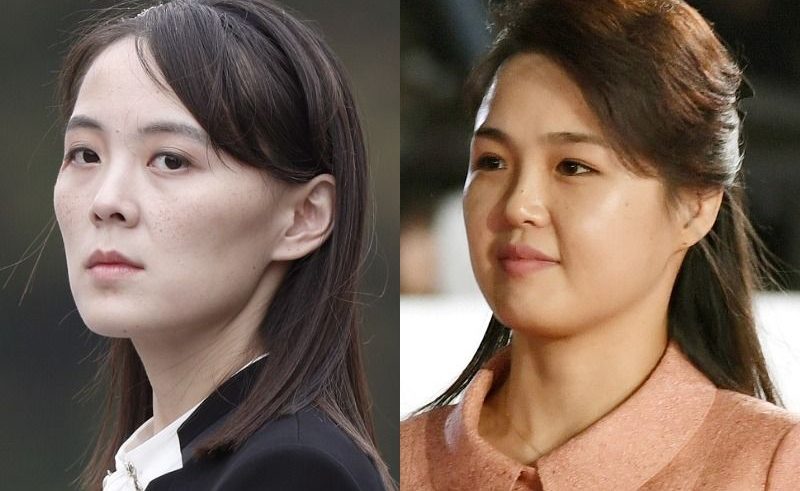 He has nuclear weapons, a massive army and seemingly the adoration of his people. And much like his father and grandfather before him, Kim Jong-un likes to show the world his country is a force to be reckoned with.
But in a fresh change of tack, the youngest Kim is happy for the women closest to him to help deliver that message.
The highest profile of these is the current North Korean leader's sister, Kim Yo-jong, who has represented her brother on the world stage and is seen by his side at key events.
She is regarded as a likely successor and has shown she can play tough.
But she's not the only woman in the spotlight.
Mr Kim's wife, Ri Sol-ju, also accompanies her husband to significant events.
This is in stark opposition to his own father, Kim Jong-il, who kept his wives and mistresses out of public view.
But is putting women in the spotlight an act of desperation for a leader with no adult male heir ready to take over in the short term?
Or is it part of a wider strategic plan to elevate women to the highest echelons of the North Korean dictatorship?