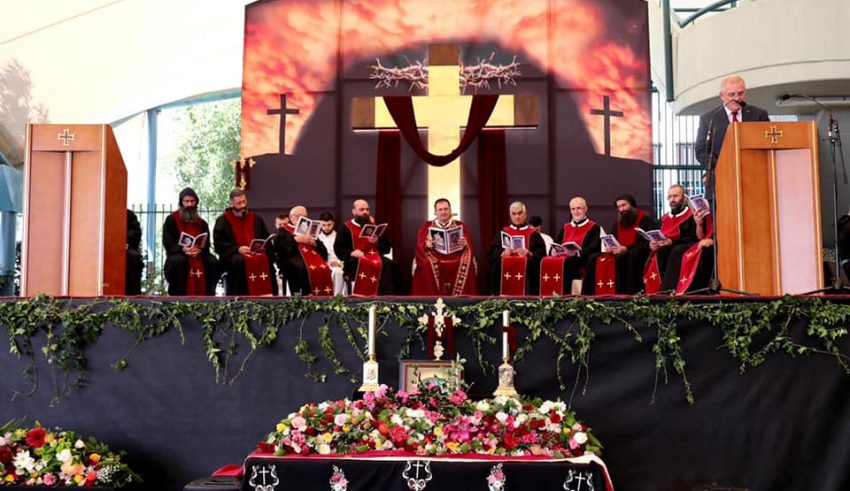 The Prime Minister Scott Morrison attended at a service at St Charbel's Catholic Maronite Church in Punchbowl in Sydney's south-west with former Prime Minister Tony Abbott.
The Prime Minister read a traditional Good Friday Bible passage chosen by the church, before reflecting on the Easter message of love, humility and selflessness.
It's in Labor frontbencher Tony Burke's Sydney seat of Watson, Who represented the opposition leader.
Before leaving the church Mr Morrison posed for photos with his Excellency Bishop Antoine Tarabay, Father Superior Charbel Aboud and members of the St Charbel's Youth Association.
Mr Morrison also shared a more in-depth Easter message.
"I was pleased to join our wonderful Maronite community in Punchbowl today with Jen and the girls for their Good Friday service. Easter can be a great time of reflection and renewal, regardless of whether you are a religious person.
For those who share the Christian faith it is a time of thanksgiving for the grace and peace extended to us all through the Easter message of the death and resurrection of Jesus.
Faith is an important part of the life of millions of Australians. It brings them comfort, peace, community and assurance. This is especially true for our Australian Maronite community. They are dear friends of ours and we love sharing these special times with them". He said