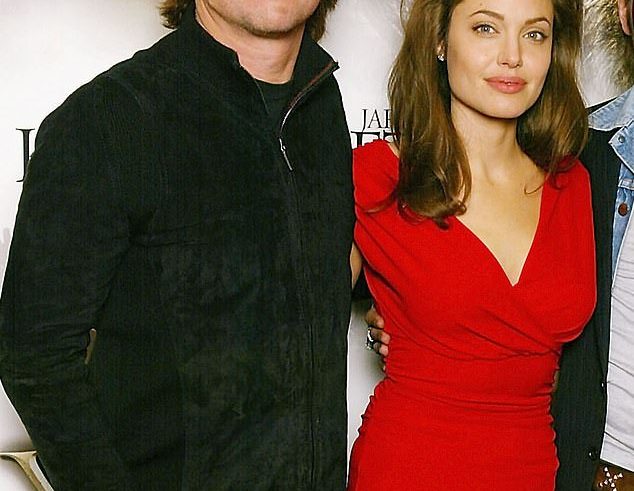 Val Kilmer admits in his new book I'm Your Huckleberry that he had a crush on Angelina Jolie before they co-starred in the 2004 epic Alexander.
And when they were on set together he 'couldn't wait to kiss her.' The Top Gun went on to say that he also wanted to 'buy her a Gulfstream jet and have V+J painted in rainbow glory on the trail.'
But after the movie stars made their film, she went on to fall for her next costar, Brad Pitt, on the set of the 2005 action adventure Mrs And Mrs Smith.
According to a excerpt given to UsWeekly, Kilmer met Jolie on a New York street before they were both cast in Oliver Stone's epic movie Alexander about Alexander The Great, a king of the ancient Greek kingdom of Macedon and a member of the Argead dynasty who was born in 356BC.
Val played King Philip II with Angelina as Queen Olympia.
'We developed a friendship,' he wrote in his book.
'I was around when Angie's mom [Marcheline Bertrand] was losing her battle with cancer. They were living in her mom's favorite hotel. Or maybe it was Angie's. I happened to be staying there myself. It was meaningful and mortal and effortless and exquisite.'